WordPress
Thesis Theme vs Genesis Theme: A Wordpress Premium Theme Comparison. Let's be reasonable here.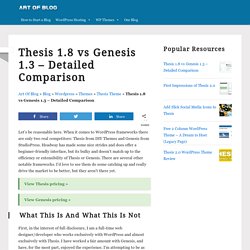 When it comes to WordPress frameworks there are only two real competitors: Thesis from DIY Themes and Genesis from StudioPress. Headway has made some nice strides and does offer a beginner-friendly interface, but its bulky and doesn't match up to the efficiency or extensibility of Thesis or Genesis. There are several other notable frameworks. Lessons. Using Wordpress to Build Small Websites: Step by Step Tutorial « Update: This article has proven more popular than anticipated.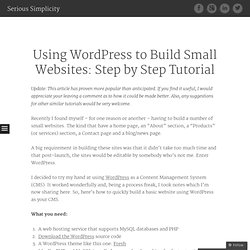 If you find it useful, I would appreciate your leaving a comment as to how it could be made better. Also, any suggestions for other similar tutorials would be very welcome. Recently I found myself – for one reason or another – having to build a number of small websites. How to use to build a website using WordPress: For normal people. How to Build a Static Website with WordPress as Content Manageme.
---