Web Design
If you want to learn how to build a website join our team :)
Learn to code. List of Videos for HTML5. Create Your Free Website. Learning to Program.
CSS. HTML. Computer Science Unplugged | Subtle Patterns | Free textures for your next web project. 30 Days to Learn HTML & CSS - Free Tuts+ Premium Course. Edit this Fiddle. Free Classes. Awesome Instructors. Inspiring Community. When does the course begin?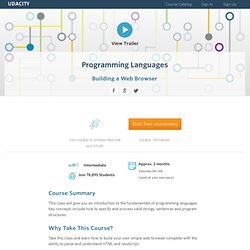 This class is self paced. You can begin whenever you like and then follow your own pace. It's a good idea to set goals for yourself to make sure you stick with the course. How long will the course be available? This class will always be available!
---