Web Design
A tutorial on how to create a switching login and registration form with HTML5 and CSS3. View demo Download source
Login and Registration Form with HTML5 and CSS3
Tutorials
Last updated: 2008/06/03 Return to the main page Introduction Here you can find the list with the standard set of fonts common to all versions of Windows and their Mac substitutes, referred sometimes as "browser safe fonts". This is the reference I use when making web pages and I expect you will find it useful too. If you are new to web design, maybe you are thinking: "Why I have to limit to that small set of fonts?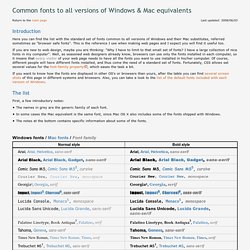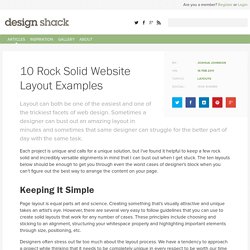 Layout can both be one of the easiest and one of the trickiest facets of web design. Sometimes a designer can bust out an amazing layout in minutes and sometimes that same designer can struggle for the better part of day with the same task. Each project is unique and calls for a unique solution, but I've found it helpful to keep a few rock solid and incredibly versatile alignments in mind that I can bust out when I get stuck. The ten layouts below should be enough to get you through even the worst cases of designer's block when you can't figure out the best way to arrange the content on your page.
Webdesign Resources And Tutorials
by Written by Paul Andrew CSS, GUI, Resources, Templates, Web Design Whether you download and dissect pre-built CSS templates to learn new layout techniques or if you download them to be used as easy-to-edit ready made and standalone web sites, you shouldn't be limited to using one of the many cloned, dated and often dull templates that are freely available.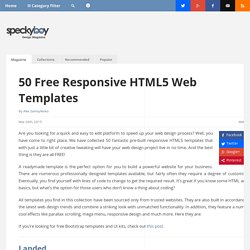 JavaScript has never been hotter, thanks to projects like Node.js, JQuery and PhoneGap.
7 Free JavaScript E-Books and Tutorials