Web Design
Geek/Talk Webmaster Forum - Web Publishing for Professionals
Webdigity webmaster community - Resources, web design, php, internet marketing
Forums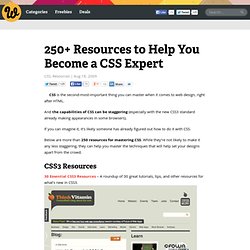 CSS is the second-most-important thing you can master when it comes to web design, right after HTML. And the capabilities of CSS can be staggering (especially with the new CSS3 standard already making appearances in some browsers). If you can imagine it, it's likely someone has already figured out how to do it with CSS. Below are more than 250 resources for mastering CSS. While they're not likely to make it any less staggering, they can help you master the techniques that will help set your designs apart from the crowd.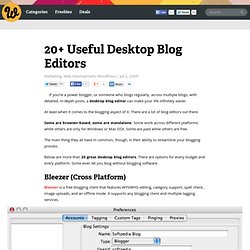 If you're a power blogger, or someone who blogs regularly, across multiple blogs, with detailed, in-depth posts, a desktop blog editor can make your life infinitely easier. At least when it comes to the blogging aspect of it. There are a lot of blog editors out there. Some are browser-based, some are standalone. Some work across different platforms while others are only for Windows or Mac OSX. Some are paid while others are free.
20+ Useful Desktop Blog Editors
Have you ever visited a blog and noticed immediately how the typography added sophistication and really made the content stand out? Perhaps it was an elegant typeface that fit the theme of the blog, or white space that was used proficiently throughout the layout. Whatever it was, it caught your eye, and you probably wondered how they did it. These kinds of readability enhancements are done either via manual CSS styling or with plug-ins.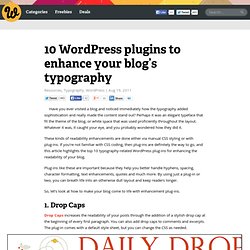 10 WordPress plugins to enhance your blog's typography
Keycss
The Adobe USA site has been optimized for users within the United States. If you live outside the U.S., we recommend that you visit your local site for the most relevant information, including pricing, promotions, and local events. United States Canada - English