Web design
SJJB SVG Map Icons: Contact Sheet
nicolasrapp.com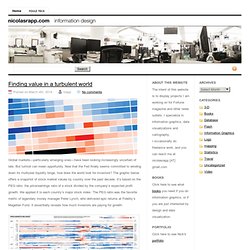 The shifting geography of airline hubs Posted on December 19th, 2013nrapp CLICK TO SEE FULL GRAPHICA decade ago Dubai's international airport would have been far smaller on this map—it was the 17th-largest hub for international travelers. Today nearly 60 million passengers move through a year, and a $7.8 billion expansion will see its capacity swell to 90 million by 2018. It will be the largest, most-trafficked international hub in the world. Dubai's neighbor Abu Dhabi is building a $3 billion terminal, and Doha, in Qatar, is sinking $15.5 billion into its international airport. All told, the region has seen a 13% rise in international passengers since 2002; North America rose just 1.3%.In the latest issue of Fortune magazine.
Jeux Olympiques, les médailles
Office du tourisme de roubaix
Apprendre à créer un site web en 9 lecons avec CreerSonSiteWeb.com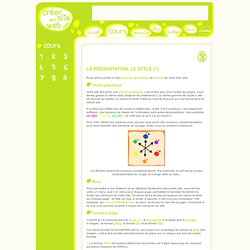 Nous allons parler ici des aspects graphiques et visuels de votre futur site. Charte graphique Votre site doit avoir une charte graphique, c'est à dire que, pour toutes les pages, vous devez garder le même style (original de préférence !), la même gamme de couleur afin de donner au visiteur un aspect d'unité.
Forums SIG 2013 SIG Système dInformation Géographique et cartographiques Appréhender tout le potentiel et toutes les dimensions de la SIG en 2013, L'occasion de découvrir et faire le point sur les récentes innovations liées aux usages de la dimension géographique. Découvrez le programme complet de ces journées >> 9H00 – Accueil café >> 9H20 – Présentation du programme de la journée >> 9H30 – Solutions Contenus Services de cartes en ligne (ArcGIS Online, Géoportail, Esri France), FranceRaster®, BD ADRESSE® for ArcGIS, Bases de données Routières (avec informations trafic historique et temps réel), données socio-économiques, données Météo, … Une cartographie générale de l'étendue des possibilités qui vous sont proposées pour un accès simple et performant à des contenus de qualité dans vos outils SIG. >> 9H50 – Les infrastructures matérielles HP pour votre SIG
Lightbox, Slimbox, SmoothGallery, Fancy Menu ... Liste de 33 plugins pour Mootools que vous devriez connaitre ! » Gueschla.com