Galleries
Get flash to fully experience Pearltrees
A Web Design Blog. a web design blog, finding things on the web so you don't have to…
A website`s contact page is one of the most important component because this is the first line between the owner and the reader.
SmashinGeeks
Portfolio-Seiten gibt es in den verschiedensten Formen, Farben und Variationen, umso interessanter sind diese für Personen die auf der Suche nach der passenden Inspiration sind, denn Designer können in den eigenen Portfolios sehr gut zeigen was sie können, da keinerlei Vorgaben von einem Kunden gemacht werden, außer vom Designer selbst, weshalb dieser seiner Portfolio Inspiration freien lauf lassen kann.
Um euch einige Beispiele für den wirklich herausragenden Einsatz der Farbe Orange im Bereich des Webdesigns geben zu können, habe ich euch hier einen kleinen Showcase aufgesetzt, von welchem ihr für euch ein wenig Inspiration beziehen sollt.
Home » Design » 30 Awesome Collection Of DIV/CSS Websites For Design Inspiration
Using CSS for coding a web page is standard these days but still many people on web think that CSS has some restrictions and you can't convert a web page from Design to xHtml perfectly.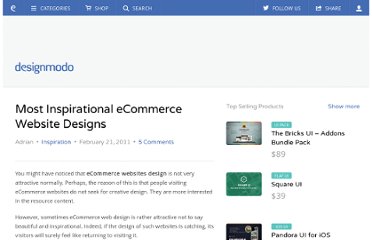 You might have noticed that eCommerce websites design is not very attractive normally.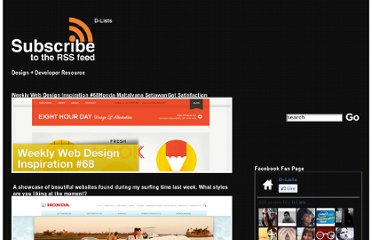 Subscribe D-Lists
Are you looking for ideas to design a portfolio site?
One of the latest trends in website design is one page websites.