Design
IndoFolio - The Portfolio of Gopal Raju, designer, blogger and founder of Convax Solutions, India.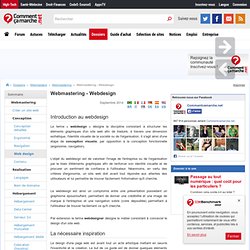 Mars 2013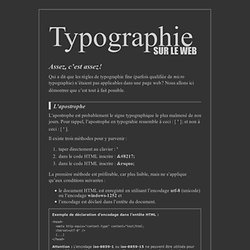 Qui a dit que les règles de typographie fine (parfois qualifiée de micro typographie) n'étaient pas applicables dans une page web ? Nous allons ici démontrer que c'est tout à fait possible.
Typographie sur le web
Hongkiat.com nous propose une collection de magnifiques sites designs . Regarder ce qui s'est déjà fait avant vous, est un excellent moyen de vous rendre compte, de ce que vous voulez pour vos futurs sites.
Sélection de magnifiques sites designs
Tack-O-Rama :: Background Tiles :: Page 6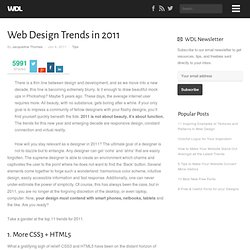 There is a thin line between design and development, and as we move into a new decade, this line is becoming extremely blurry.
As 2010 is wrapping up, it is about time do a sum up of the best sites that I've featured on Best Web Gallery. Again I've selected 50 sites from different categories: personal blog, commercial, agency, portfolio, and software.