Collaborate
Makes it easy to work in groups.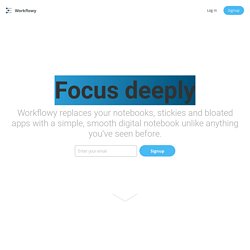 WorkFlowy has become one of three tabs that I keep open in my browser, along with Gmail and Google Calendar. ~ Matt Cutts Head of Webspam, Google Prediction: WorkFlowy and Quora will each revolutionise significant parts of education in the next 5 years.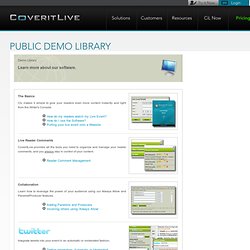 Public Demo Library
CiL Classic CiL Classic is being retired The Classic Console includes CiL's basic functionality, but does NOT include the latest features and enhancements. Soon, this console will no longer be available. We highly encourage all users to Switch to the new EventStudio.
Our Vision We are here to enable creators of all kinds to communicate better online. Since being founded December 2007 in San Jose, California we have been working to develop web services anyone can use for fun, for work, to teach, and to learn. It's our hope to build services that can help users express themselves in new ways and have fun doing it. Products davinci note