Orks
IRONDOG Studios. Project: Deffcopta to Ork Boss Conversion – Aborted » YoungWolf7's Lair. This project log chronicles my mekboy attempt to convert a plain old Deffkopta into a Warboss on a warbike (trike).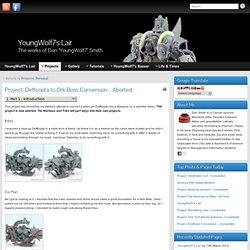 This project is now aborted. The Warboss and Trike will part ways into their own projects. Intro I acquired a beat up Deffkopta in a trade from a friend. he threw it in as a freebie as the rotors were busted and he didn't want to go through the hassle of fixing it. ORK WAR BOSS on WAR BIKE - WarSeer. IRONDOG Studios. One of my absolute favorite anime films is Akira, by Katsuhiro Otomo, who based it on his manga of the same name.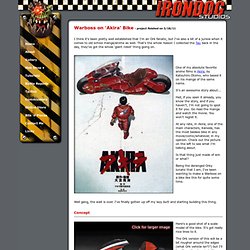 It's an awesome story about... Hell, if you seen it already, you know the story, and if you haven't, I'm not going to spoil it for you. Go read the manga and watch the movie. Gallery - Conversion, Diorama, Grots, Ork Bike, Orks, Warhammer 40,000 | Our toys can beat up your toys. Ork Warboss on a Bike. Ork warboss on bike by Fjugin. Warhammer 40K Forums - Forgeworld Ork Warboss on Warbike | Global recession? Must. Buy. More. Models. Project: Ork Warboss on Bike – On Hold » YoungWolf7's Lair. Rising from the ashes of my Deffcopta Conversion project, I'm taking Redjaw back to square 1.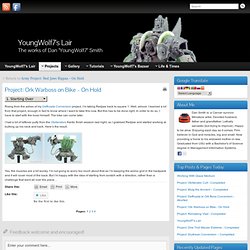 Well, almost. I learned a lot from that project, enough in fact to know where I want to take this now. But this has to be done right. In order to do so, I have to start with the boss himself.
---