Warhammer 40K
Warhammer 40k Tree kieranlea Nov 29
The Army Painter
Main Page - Lexicanum
Disclaimer: The content contained in the 'Tactics' section was written for the 4th edition of Warhammer 40k. Now that 5th edition is here, I will be updating the tactics articles soon. In the meantime, some of the information contained herein may be outdated. Here are some of my thoughts and musings about the strategies and tactical aspects of wargaming. I have been into wargames for quite a long time. I have never played in a major Games Workshop sponsored tournament, but I have won a couple of local tournaments where the competition was pretty fierce.
IRONDOG Studios
FigurePainters.com for custom Miniature painting for Warhammer 40k,...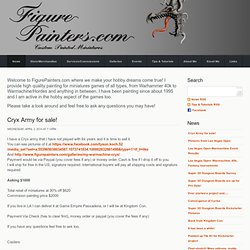 Firstly, I would like to thank everyone that came out to the Las Vegas Open and made it such an awesome weekend. I had a great time hanging with everyone I only get to see a few times a year and meeting such great new people, too! I want to say thanks to Frontline Gaming, Gail, Will, and Inyoung, who helped make the weekend run so smoothly and made sure everyone had a great time.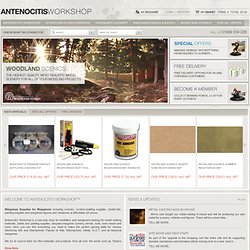 Wargames Supplies for Wargamers including scenery, scratch-building supplies, model kits, painting supplies and wargames figures and miniatures at affordable UK prices. Antenociti's Workshop is a one-stop shop for modellers and wargamers looking for model making materials, paints and painting supplies, bespoke wargame scenery, terrain, tools, resin bases and more. Here you can find everything you need to make the perfect gaming table for Games Workshop 40k and Warhammer, Flames of War, Warmachine, Infinity, G.O.T. and all historical wargames. We try to source hard too find materials and products from all over the world such as Testors Dullcote, NWSL Chopper, Balsa Foam, Silflor / MiniNatur and other premiere items that are often only otherwise available from overseas, if at all.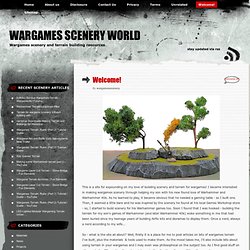 This is a site for expounding on my love of building scenery and terrain for wargames! I became interested in making wargames scenery through helping my son with his new found love of Warhammer and Warhammer 40k. As he learned to play, it became obvious that he needed a gaming table - so I built one.
Wargames Scenery World