VSTi
ciekawe - Jim Brickman Sheet Music
LA Scoring Strings (LASS) brings a whole new level of expressiveness, realism, and real-time playability to sampled strings. At the heart of its revolutionary sound are Real Legato performance sample patches and a unique "layered ensemble" approach. These ensembles were all recorded individually in a large film scoring studio. Because they're made up of different players (avoiding the dreaded "same player" sound), they combine seamlessly to produce entirely cohesive small, medium, or large sections with the right divisi ratios. LASS also features solo instruments performed by the section leaders.
welcome to audiobro | home of LA scoring strings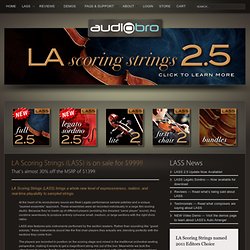 For your convenience, Sultan Strings contains all the articulations you could ever need in a single NKI instrument. You can switch between the different playing styles either by clicking its name from the MAIN panel, or by pressing its respective keyswitch on your MIDI controller. The keyswitches default to the lowest octave on an 88 key keyboard. However, the instrument can be completely customized to suit your needs and keyswitches can be reassigned.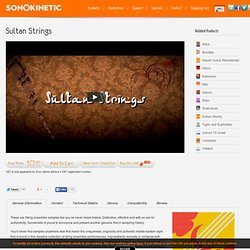 Sultan Strings | Sonokinetic
MusicCrater - sklep z wyposażeniem do domowego i profesjonalnego studia nagrań - niskie ceny
music center instrumenty muzyczne
Lynch & Aacher - Show Me The Light (Robin Clark Remix) Britney Spears - Hold It Against Me (Andry J & Alessandro Vinai Bootleg) Rob Chris - Eskalation (Bazz Catcherz vs. DRM Bootleg) Martin Kayne @ Martin F.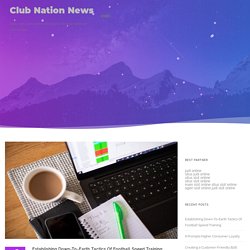 club-nation
BOOKS: Composition - TrueSpec Systems - from Alexander University, Inc. - Music scores, Music Books,
What is Omnisphere? Omnisphere is an award-winning, remarkably versatile multi-timbral Power Synthesizer, based on Spectrasonics latest synthesis and hi-definition sampling engine called STEAM. It features a massive 40+GB core library, extensive synthesis capabilities, a fully featured arpeggiator with a unique Groove-Lock system for syncing with Stylus RMX grooves, over thirty built-in effects and much, much more!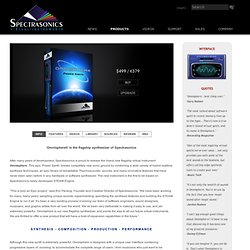 Products - Omnisphere - Power Synth
play piano today Megaupload MediaFire FileSonic Hotfile Rapidshare & Torrents Download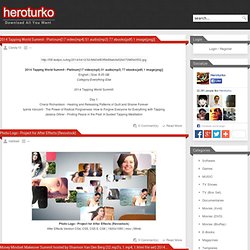 NeoOffice 2013.2 Multilingual Retail | MacOSX | 390 MbLanguages: AR, CS, DA, DE, EN, ES, FI, FR, HE, IT, JA, NB, NL, PL, PT, RU, SV, ZH NeoOffice is a complete set of office applications. With NeoOffice, users can create and edit spreadsheets, text documents, and presentations. NeoOffice is based on the OpenOffice office productivity software. Since 2003, the NeoOffice engineers have been continually adding improvements to NeoOffice that Mac users will not find in OpenOffice or LibreOffice.
Experience Vir2 Instruments' Elite Orchestral Percussion, a premium 19GB library filled with an unparalleled variety of both traditional and unusual orchestral percussion. The collection features over 250 distinct orchestral percussion instruments across the full span of categories: bass drums, snare drums, cymbals of every type, chimes, gongs, handbells, mallets, tambourines, timpani, triangles, wind chimes, wood blocks, accessories, FX, and ethnic and world instruments. OverviewFeaturesInstrumentsVideosScreenshotsCompatibility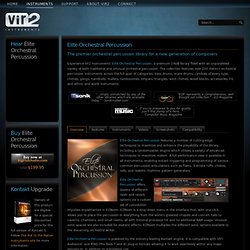 Elite Orchestral Percussion
fruity loops studio, vst plugins, freeware audio samples, instruments, poradniki, music by pietia - Newsy
Swoją ofertę kieruję do osób, które dokonały zakupu instrumentu firmy Korg pa3x i chciałyby szybko i bezboleśnie rozpocząć pracę z instrumentem, zapoznać się z jego obsługą oraz wykorzystaniem go na scenie. Szkolenie prowadzone jest przy instrumencie (model Korg pa3x Musikant) i ma charakter warsztatów (praktyka praktyka i jeszcze raz praktyka). W trakcie szkolenia omówione zostaną najważniejsze kwestie począwszy od podstawowych operacji po bardziej zaawansowane.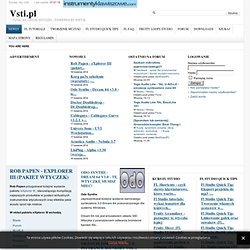 Best Service - Home - EN
KONTROLERY MIDI - Warszawa | niskie ceny