Voyage
The best websites for accommodation There are multiple accommodation options when traveling internationally – hotels, hostels, guest houses, holiday or city apartments, villas, etc. Each of them has relative advantages and disadvantages when it comes to cost and convenience. We sort those out and provide links to websites where one can book when ready. Visit our list of travel websites
Mytravelcost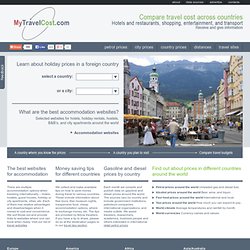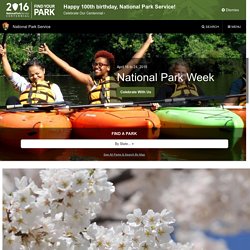 National Park Service U.S. Department of the Interior Search: Skip within this page: Skip to Site Search Skip to News
Greyhound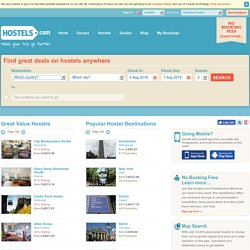 City Guides and Information Video guides, travel podcasts, city maps & free city guides. What to eat, where to stay and things to do and see - our travel guides have it all. Find a guide » Latest Blog Post
A few years ago, we created Wanderfly to make the online travel experience more personal, fun and beautiful. From a dinner conversation idea, to a dozen employees crammed in a Soho/Brooklyn loft, to being honored as a top 10 startup, it has been a crazy few years. In 2012, TripAdvisor acquired Wanderfly so that millions of travelers around the world could find the same travel inspiration and recommendations that Wanderfly fans already enjoyed. We're so proud to say that what started as a spontaneous "why not?"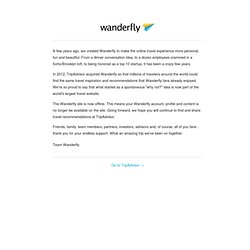 When it comes to travelling, Expedia.ca makes everything a breeze; like finding the best beach resort or booking cheap tickets for your next business trip. From airfare to vacation packages, we have all the tools you need to put together the getaway of a lifetime. Expedia not only makes it easy, we also have your budget in mind.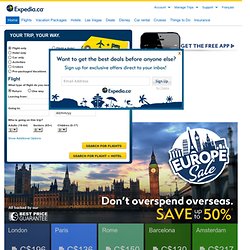 Join the itravel2000 Community: Wherever you want to go! At itravel2000, we offer our consumers the best travel experience, at a price that makes sense. Take a look and you will find the finest deals on vacation packages, last minute travel, cheap flights, hotels and cruises in the most popular destinations around the world with us.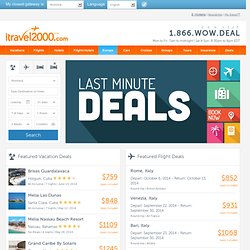 Itravel2000
Utilisateurs de lecteur d'écran : cliquez ici pour passer en HTML. +Vous Recherche Images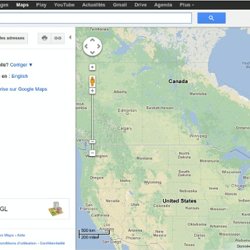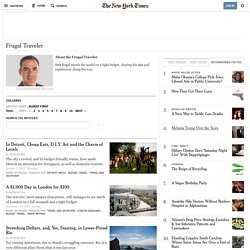 How to Choose an Air Travel Search Site By SETH KUGEL Finding the best site to suit your specific budget, needs and preferences can be tricky.