New ways to pay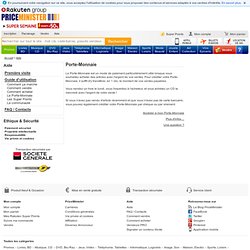 Le Porte-Monnaie est un mode de paiement particulièrement utile lorsque vous souhaitez acheter des articles avec l'argent de vos ventes. Pour créditer votre Porte-Monnaie, il suffit d'y transférer, en 1 clic, le montant de vos ventes payables. Vous vendez un livre le lundi, vous l'expédiez à l'acheteur, et vous achetez un CD le mercredi avec l'argent de votre vente !
Porte-monnaie PriceMinister
Hub Culture
Currency[edit] In December 2009 Hub Culture began using Ven as a micropayment system for the distribution of content produced by members in the network, allowing users to charge access to individual articles or videos posted inside the network system. In May 2010, carbon pricing contracts were introduced to the weighted basket that determines the value of Ven. The introduction of carbon to the calculation price of the currency made Ven the first digital Emissions Reduction Currency System.[9] An open API for Ven arrived in January 2011, providing new forms of distribution and access to the currency for the web at large via a developer interface at VenMoney.net.[10]
Hub Culture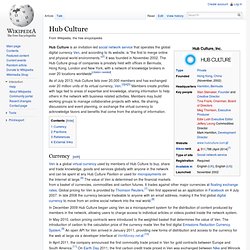 Ven is the global, virtual, social currency from Hub Culture
Givey
Welcome to Givey GetGiving is dead, long live Givey! We are charity mobile specialists, actively assisting charities in moving onto the mobile platform. Mobile is a rapidly evolving space and there is a lack of knowledge and tools to know how to harness it. We have also teamed up with PayPal and MissionFish to develop a mobile application that will ensure the most convenient means of making a contribution to charity. A revolutionary low-friction way to make micro-donations on your iPhone, due to be launched on Beta by September 2010.
Zong News More The Wall Street Journal - VentureWire Jul. 7, 2011 EBay's Zong Deal: Mobile Payments Are All Fun & Games Reuters Jul. 7, 2011 EBay buys Zong as mobile payments gain traction GamesBeat Jun. 24, 2011 Here are our latest speakers for GamesBeat 2011 American Bank May 18, 2011 Zong: A Payments Company Name to Remember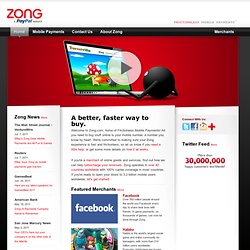 Twitpay
The Future of Money: It's Flexible, Frictionless and (Almost) Free | Magazine
Two months after PayPal opened its platform, 15,000 developers had used it to create new payment services. Illustration: Heads of State have spent 50 years building a proprietary, locked-down system that handles roughly $2 trillion in credit card transactions and another $1.3 trillion in debit card transactions every year. Until recently, vendors had little choice but to participate in this system, even though — like a medieval toll road — it is long and bumpy and full of intermediaries eager to take their cut.