Videos
The timesanddistractions Daily
The Violent Attic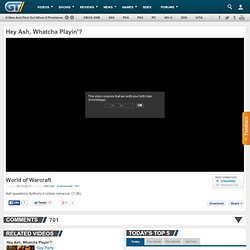 Since we've relaunched GameTrailers.com, some of the pages you have gotten used to over the years may have changed. To help find what you're looking for, take a look at our sitemap !
Hey Ash, Whatcha Playin'? Video Game, World Of Warcraft HD
The Handsome Men's Club  Video
The Holy Grail of Python's 20 most hilarious sketches, celebrating their 40th anniversary.
Being a Dickheads Cool
PIRATES OF THE CARIBBEAN: ON STRANGER TIDES: Movie Trailer - Video
Voted #1 April Fools Prank in HISTORY
The Crazy Nastyass Honey Badger (original narration by Randall)
5-Second Films · Ready to Blow
Zordon is a Racist - Video
Keith Barry does brain magic
Everything is amazing and nobody is happy" - a...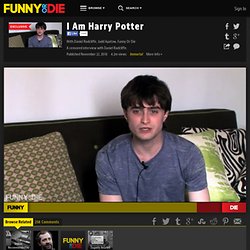 I Am Harry Potter from Daniel Radcliffe and Judd Apatow - StumbleUpon
Actor Daniel Radcliffe
THE TRUTH WILL MAKE YOU SICK!
Seaweed
Amazing domino video for Restless Legs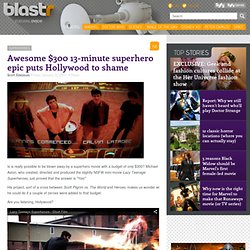 Is is really possible to be blown away by a superhero movie with a budget of only $300?
Amazing table football trick
Dailymotion - drôles de chats - une vidéo Ani
Girl Beatbox Video
Puts Bed Intruder to Shamisen - Intertube Records
I Bet This Cat Can Talk, Too. - Animal Planet: Animal Oddities
This is a truly odd animal video!