Video Lectures
MIT Understanding Lasers and Fiberoptics full course by MIT Lasers are essential to an incredibly large number of applications. Today, they are used in bar code readers, compact discs, medicine, communications, sensors, materials processing, computer printers, data processing, 3D-imaging, spectroscopy, navigation, non-destructive testing, chemical processing, color copiers, laser "shows", and in the military. There is hardly a field untouched by the laser.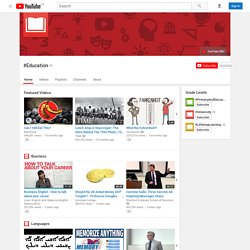 Posted on Thursday June 18, 2009 by Staff Writers By Sarah Russel Unless you're enrolled at one of the best online colleges or are an elite member of the science and engineering inner circle, you're probably left out of most of the exciting research explored by the world's greatest scientists.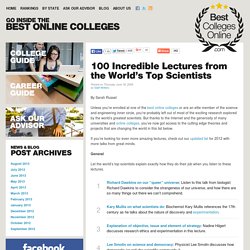 About @Google Talks The @Google Talks program brings authors, musicians, innovators, and speakers of all stripes to Google for talks centering on their recently published books and capturing the popular and intellectual zeitgeist of the day. DISCLAIMER: The views or opinions expressed by the guest speakers are solely their own and do not necessarily represent the views or opinions of Google, Inc. The comments on this channel belong only to the person who posted them.