Video Channels
YouTube Trends. VODO - free-to-share films available through bittorrent.
IAWTV Awards. Inicio. Mohawks - Kanehsatake 270 Years of Resistance. From the playlist : Manifesto for Interventionist Media - because Art is a Hammer Manifesto Point # 1: The original project idea and goals come from the community partner.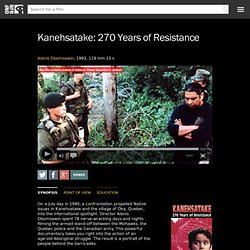 Kanehsatake 270 Years of Resistance is arguably Alanis Obomsawin's most important film, documenting the military 1990 siege of a Mohawk reserve near Oka, Quebec, and its causes. I chose this film here because the celebrated Abenaki filmmaker told me recently: "For me a real documentary is when you are really listening to somebody. They are the ones that tell you what the story is. Not you. " Blog - The Streamy Awards. Staff Picks. DEBTOCRACY - ΧΡΕΟΚΡΑΤΙΑ. 01SHORTFILM award-winning shortfilms. Video streaming. Film School - Filmmaking.
About this presentation In world with Vine, Snapchat, and Twitter, how can creatives capture attention to make their voices heard?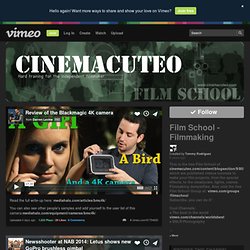 In this 99U talk, best-selling author and founder of VaynerMedia Gary Vaynerchuk breaks down how our work can cut through our current "A.D.D. Culture" — One where we binge-watch entire television seasons in one sitting and prefer texting to phone calls. Vice Sallés on Vodpod. 13ABRIL - un vídeo de Noticias y Política. Open Film. Documentary Power. ADNStream - Televisión por Internet. Independent Lens . AT HOME IN UTOPIA . The Film. "This was all an experiment.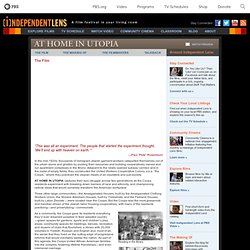 The people that started the experiment thought, 'We'll end up with heaven on earth.'" —Paul "Pete" Rosenblum In the mid-1920s, thousands of immigrant Jewish garment workers catapulted themselves out of the urban slums and ghettos by pooling their resources and building cooperatively owned and run apartment complexes in the Bronx.
---