Video Channels
IAWTV Awards
Mohawks - Kanehsatake 270 Years of Resistance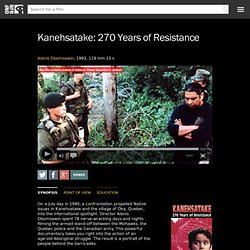 From the playlist : Manifesto for Interventionist Media - because Art is a Hammer Manifesto Point # 1: The original project idea and goals come from the community partner. Kanehsatake 270 Years of Resistance is arguably Alanis Obomsawin's most important film, documenting the military 1990 siege of a Mohawk reserve near Oka, Quebec, and its causes. I chose this film here because the celebrated Abenaki filmmaker told me recently: "For me a real documentary is when you are really listening to somebody. They are the ones that tell you what the story is. Not you."
Blog - The Streamy Awards
01SHORTFILM award-winning shortfilms on Vimeo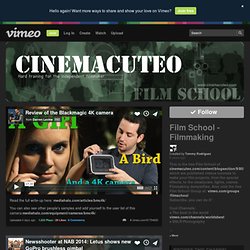 Brought to you by iStock by Getty ImagesiStock.com Written & Produced by Kirby Ferguson Additional Research by Garrett Weinholtz (gweinholtz.com) My next series, This is Not a Conspiracy Theory, will be launching soon.
Film School - Filmmaking on Vimeo
Vice Sallés on Vodpod
This is my own meta-video channel!! by vscu Jun 14
13ABRIL - un vídeo de Noticias y Política
"This was all an experiment. The people that started the experiment thought, 'We'll end up with heaven on earth.'" —Paul "Pete" Rosenblum In the mid-1920s, thousands of immigrant Jewish garment workers catapulted themselves out of the urban slums and ghettos by pooling their resources and building cooperatively owned and run apartment complexes in the Bronx.
Independent Lens . AT HOME IN UTOPIA . The Film