Video & Animation
Thought of You. BioMotionLab. Dance with Hands. Hallucination. Drop in slow motion. The Basics of Video Editing Part III: Effects and Color Correction. I have found Premiere Pro's titler to be much more user friendly than Final Cut Pro's, at least with the last version of FCP I used.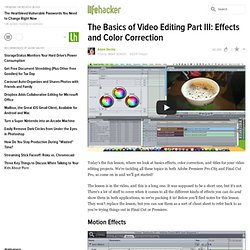 My gripe with Premiere Pro's is that it CAN be a little slow sometimes. I highly recommend learning motion graphics in After Effects. Once you understand keyframes and curves in there, you can apply that to any program. Animating Water. Last week I attended SIGGRAPH 2010, and among the many good presentations, Valve game a talk on the simple water shader they implemented for Left For Dead 2 and Portal 2.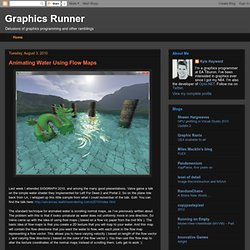 So on the plane ride back from LA, I whipped up this little sample from what I could remember of the talk. Edit: You can find the talk here: Home.
---