VIDEEEOSS
Water Printer - CollegeHumor Video
Two things: First, considering the touchscreen maps at my local shopping centres ae almost always down or only half work, and smeared with public finger goop, the maintenance factor would be huge in this kind of world. They'd always need constant repairs, cleaning, and upgrading. And the other thing is, though the touchscreen concept works okay at a small handheld level, if every single button you push has no tactile response, that satisfaction of a physical reaction to pressing a button, it can get quite exhausting for the fingers.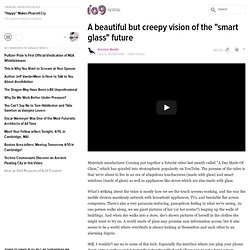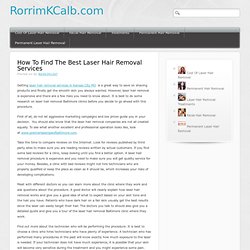 Getting laser hair removal services in Kansas City MO is a great way to save on shaving products and finally get the smooth skin you always wanted. However, laser hair removal is expensive and there are a few risks you need to know about. It is best to do some research on laser hair removal Baltimore clinics before you decide to go ahead with this procedure. First of all, do not let aggressive marketing campaigns and low prices guide you in your decision. You should also know that the laser hair removal companies are not all created equally.
Amazing Animated Optical Illusions!
why Pearltrees?
how to use Pearltrees?