Actualités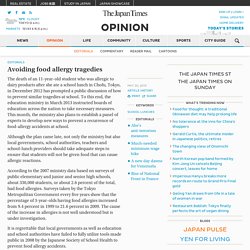 JAPAN TIMES 20/05/13 Avoiding food allergy tragedies
The death of an 11-year-old student who was allergic to dairy products after she ate a school lunch in Chofu, Tokyo, in December 2012 has prompted a public discussion of how to prevent similar tragedies at school. To this end, the education ministry in March 2013 instructed boards of education across the nation to take necessary measures. This month, the ministry also plans to establish a panel of experts to develop new ways to prevent a recurrence of food-allergy accidents at school. Although the plan came late, not only the ministry but also local governments, school authorities, teachers and school-lunch providers should take adequate steps to ensure that students will not be given food that can cause allergic reactions. According to the 2007 ministry data based on surveys of public elementary and junior and senior high schools, about 330,000 students, or about 2.6 percent of the total, had food allergies.
Note de service DGAL/SDSSA/SDASEI/N2013-8105 du 26/06/2013 Modification de la NS DGAL/SDSSA/SDASEI/N2013-8023 du 29 janvier 2013
Note de service DGAL/SDSSA/SDASEI/N2013-8023 du 29/01/2013 JAPON - Conditions d'agrément des établissements de production de via
Série : Note d'information sur les pays d'intérêt pour le Canada. La présente note s'inspired'analyses effectuées par plusieurs organismes énumérés à la page 6. Aperçu Riche de quelque 125 millions d'habitants, le Japon est un grand importateur de produits agricoles. Son relief montagneux limite les superficies cultivables et la surface cultivée est d'environ 4,8 millions d'hectares.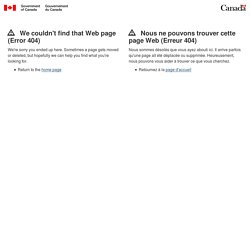 AGRICULTURE CANADA 22/03/13 Examen de la politique agricole du Japon
ICCS Journal of Modern Chinese Studies Vol.5 (1) 2012 Export Strategies of Japanese Agricultural Products: A Focus on Production
FAS USDA 10/04/12 Livestock and Products Semi-annual
Influenza virus infection in travelers to tropical and subtropical countries. Mutsch M, Tavernini M, Marx A, Gregory V, Lin YP, Hay AJ, Tschopp A, Steffen R Clin Infect Dis. 2005 May 1; 40(9):1282-7. [PubMed] [Ref list] Globally mobile populations and the spread of emerging pathogens.
PLoS One. 2012; 7(2): e31289. Assessment of Border Control Measures and Community Containment Measures Used in Japan during the
Abstract The food industry is one of the world's largest industrial sectors, hence a large contributor of greenhouse gases (GHG) which cause global warming. This study evaluates the life cycle of various types of meat to determine if the GHG emission from the meat industry in Japan could be reduced if the population makes different dietary choices. It was confirmed that the GHG emission of beef was greater than that of pork or chicken.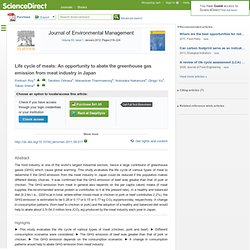 Journal of Environmental Management Volume 93, Issue 1, January 2012, Life cycle of meats: An opportunity to abate the greenhous
Journal of Agricultural and Resource Economics 37(1):58–76 AVRIL 2012 Japanese Consumers' Valuation of U.S. Beef and Pork Produc
CIAT/CGIAR - 2011 - Japan and CIAT: A Strategic Partnership in Research for Development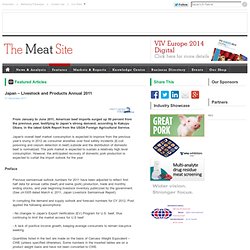 Featured Articles Japan – Livestock and Products Annual 2011 01 December 2011
MEATSITE - DEC 2011 - Japan – Livestock and Products Annual 2011
UNIVERSITY OF PENNSYLVANIA SCHOOL OF VETERINARY MEDICINE 24/05/12 Présentation : Animal health impacts on human response and rec
USDA 01/02/12 USDA Japan activity highlights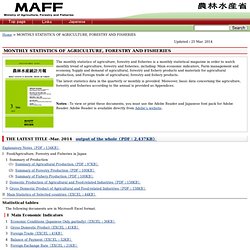 MAFF_GO_JP - AVRIL 2012 - MONTHLY STATISTICS OF AGRICULTURE, FORESTRY AND FISHERIES
Explanatory Notes(PDF:134KB) I Food/Agriculture, Forestry and Fisheries in Japan II Main Statistics of Selected countries(EXCEL:44KB) Statistical tables The following documents are in Microsoft Excel format. I Main Economic Indicators
The 12th ASEAN FOOD CONFERENCE 2011 16 ‐18 June, 2011 Guidelines and Technologies for Safe Fresh and Fresh-cut Produce in Japan