Utilities
Create, Edit, Compress, Encrypt, Split, Mount, Extract ISO file, ISO/BIN converter, Virtual Drive
PowerISO is a powerful CD / DVD / BD image file processing tool, which allows you to open, extract, burn, create, edit, compress, encrypt, split and convert ISO files, and mount ISO files with internal virtual drive. It can process almost all CD / DVD / BD image files including ISO and BIN files. PowerISO provides an all-in-one solution.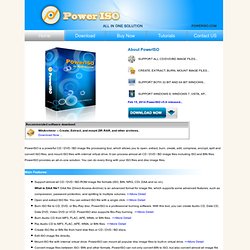 Download Site 1 Download Site 2 >> Help us translate MagicISO to your native language.
Using MagicISO to create ISO image files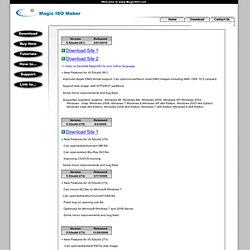 Explorer++ - A small and fast file manager for Windows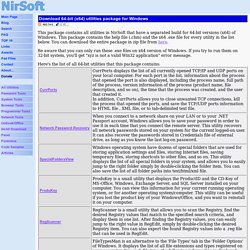 This package contains all utilities in NirSoft that have a separated build for 64-bit versions (x64) of Windows. This package contains the help file (.chm) and the x64 .exe file for every utility in the list below. You can download the entire package in zip file from here. Be aware that you can only run these .exe files on x64 version of Windows.
Download 64-bit (x64) utilities package for Windows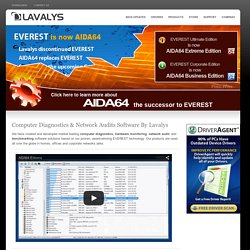 Unimin is a world leader in industrial minerals, and has global reach for its products that find applications in the manufacture of glass, fiberglass, ceramic, and semiconductors. Unimin provides customized solutions to meet the many production and product development challenges faced by their customers. Unimin also plays a major role in the plastics, rubber, paper, refractory, metallurgical and construction industries.
Colibri - Type Ahead.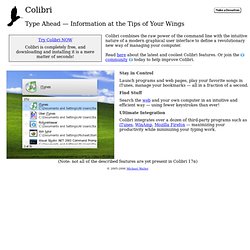 Launch programs and web pages, play your favorite songs in iTunes, manage your bookmarks — all in a fraction of a second. Search the web and your own computer in an intuitive and efficient way — using fewer keystrokes than ever! Colibri integrates over a dozen of third-party programs such as iTunes, WinAmp, Mozilla Firefox — maximizing your productivity while minimizing your typing work. (Note: not all of the described features are yet present in Colibri 17α)
Vista Start Menu – Convenient alternative to Start menu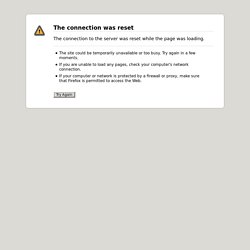 English We use GoodSync to backup all the pictures of our kids. I use GoodSync to keep my music in sync between my computers. I use GoodSync to keep my work computers in sync with my home computer.