Utilities
Create, Edit, Compress, Encrypt, Split, Mount, Extract ISO file, ISO/BIN converter, Virtual Drive
Mozilla Firefox
Download Site 1 Download Site 2 >> Help us translate MagicISO to your native language .
Using MagicISO to create ISO image files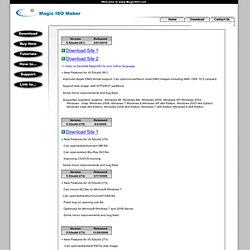 Explorer++ - A small and fast file manager for Windows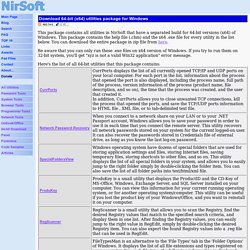 This package contains all utilities in NirSoft that have a separated build for 64-bit versions (x64) of Windows.
Download 64-bit (x64) utilities package for Windows
Colibri - Type Ahead.
Vista Start Menu – Convenient alternative to Start menu
Many years ago I realized my memory was not good enough to remember all my online passwords. So I started looking for a secure password manage, one that I had complete control over.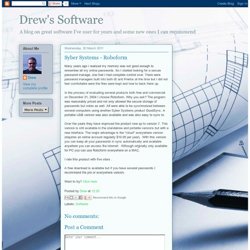 My Blog - Syber Systems - Roboform
Siber Systems Goodsync
When I first started using Roboform many years ago, one of the main things I liked about it was the ability to keep everything in sync, even on my USB stick. This was done using Goodsync. I soon found out that this program can be used to backup as well as sync any folder.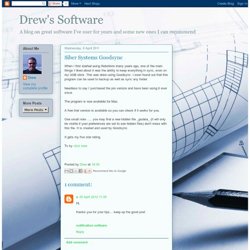 FinePrint