Utilerias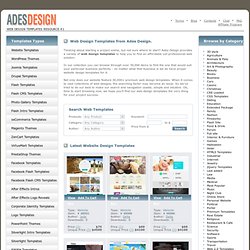 Ades Design
Thinking about starting a project online, but not sure where to start? Ades Design provides a variety of web design templates to help you to find an affordable yet professional web solution. In our collection you can browse through over 30,000 items to find the one that would suit your particular business perfectly - no matter what that business is we do have proper website design templates for it. Not only does our website feature 30,000+ premium web design templates. When it comes to vast collections of web designs, the searching factor may become an issue. So we've tried to do our best to make our search and navigation usable, simple and intuitive.
Administración Triara
BlackBerry - AppWorld
Colorbatch
CPU World
SAS 2013 (Mas inovaciones) Porque debe dedicar tanto tiempo a la administración de sus pólizas cuando usted podría llevar el control de una manera ágil, sencilla, incluso portátil de tal suerte que toda la información este disponible en la punta de sus dedos con tan solo apretar un botón. No lo piense más, invierta en un Sistema de Administración de Seguros 2013 el cual le devolverá tiempo y dinero que antes dedicaba a la administración de su cartera.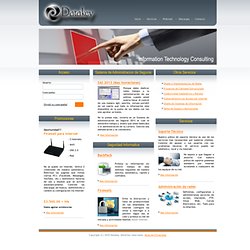 Datakey
Today | Freeware | 10MB | Tools | 423 Downloads | qBittorrent is an advanced BitTorrent client with a nice user interface as well as a Web UI for remote control and an integrated search engine. It's an interesting alternative to popular uTorrent.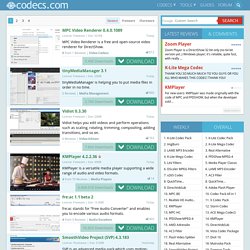 Fotolia
Google Calendar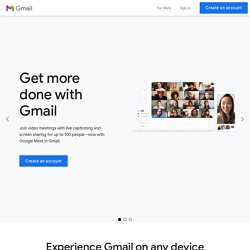 New features Meet the new inbox New customizable tabs put you back in control so that you can see what's new at a glance and decide which emails you want to read and when.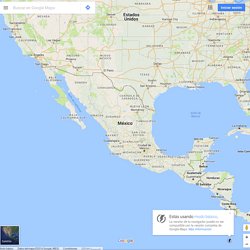 Usuarios de lectores de pantallas: haz clic aquí para acceder a la versión HTML simplificada +Tú Búsqueda Imágenes Play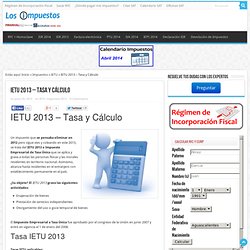 IETU
Un impuesto que se pensaba eliminar en 2012 pero sigue vivo y coleando en este 2013, se trata del IETU 2013 o Impuesto Empresarial de Tasa Única que se aplica y grava a todas las personas físicas y las morales residentes en territorio nacional. Asimismo, alcanza hasta residentes en el extranjero con establecimiento permanente en el país. ¿Su objeto? El IETU 2013 grava las siguientes actividades: Enajenación de bienesPrestación de servicios independientesOtorgamiento del uso o goce temporal de bienes
Impuestos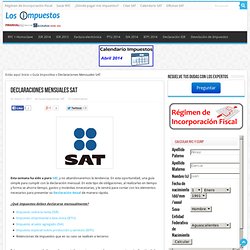 Esta semana ha sido a puro SAT, y no abandonaremos la tendencia. En esta oportunidad, una guía simple para cumplir con la declaración mensual. En este tipo de obligaciones, al realizarlas en tiempo y forma se ahorra tiempo, gastos y molestias innecesarias, y le servirá para contar con los elementos necesarios para presentar su Declaración Anual de manera rápida.
ISR
Mi Yahoo!
Disasters both natural and human-caused can fry your computer at any time; a fire, flood or power surge all threaten to destroy your most precious files – think digital photos, music libraries and text documents. Beyond natural calamities, there are numerous other threats to locally-stored data, including accidental erasures, hard drive failure and theft. Since there's no way to predict if and when disaster might strike, storing copies of your files in the cloud through data storage management services is the best way to protect them. The benefit of using online storage services doesn't end at file protection. In fact, a large appeal of such services steams from convenient accessibility.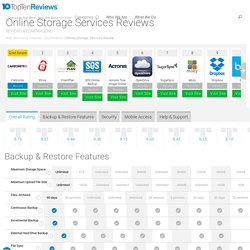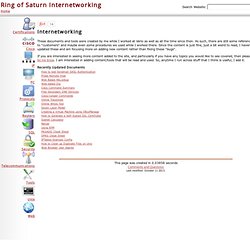 Ring of Saturn Internetworking
These documents and tools were created by me while I worked at Verio as well as all the time since then. As such, there are still some references to "customers" and maybe even some procedures we used while I worked there. Since the content is just fine, just a bit weird to read, I haven't updated these and am focusing more on adding new content rather than fixing these "bugs". If you are interested in seeing more content added to the site, and particularly if you have any topics you would like to see covered, then please let me know. I am interested in adding content/tools that will be read and used.
SenderBase IP Reputation
Terra México