Usefull Marine Gigs
Recovered Usefull Marine Gigs
10 stunning secluded beaches
Currencies Direct
Buy, Sell, Charter, Manage or Build a yacht and YPI and Currencies Direct will save clients money with bank beating exchange rates and no commission or fees on international payments and transfers. Bank beating exchange rates No Commission or fees Dedicated corporate dealer Secure and efficient transfers 24 hour online trading FX exposure mitigation for future payments Complete discretion and privacy Corporate or private transfers Get a 5% discount on the price of charter through a better exchange rate Transfer €285,000 to pay for a charter via your US$ account through Currencies Direct and you could save US$ 17,634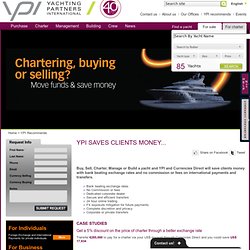 Superyacht World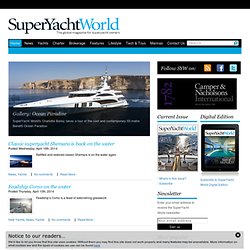 Feadship classic comes home for restoration Posted Friday, January 10th, 2014 Classic Feadship Olympia from 1969 is back in Holland for restoration Admiral lines up five superyachts for the summer Five great superyachts nearing completion at Admiral Tecnomar What's inside Superyacht World's new issue?
Nautical Media: Marine Safety Training, Boater Education, Maritime History, DVD-Video
Galileo Yachting
www.flaginstitute.org/pdfs/the_colours_of_the_fleet.pdf
SEA DISTANCES - VOYAGE CALCULATOR
inReach - DeLorme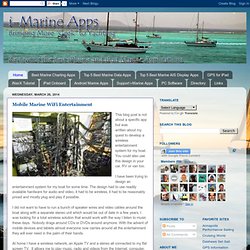 i-Marine Apps
This blog post is not about a specific app but was written about my quest to develop a wireless entertainment system for my boat. You could also use this design in your car, RV or van too. I have been trying to design an entertainment system for my boat for some time. The design had to use readily available hardware for audio and video, it had to be wireless, it had to be reasonably priced and mostly plug and play if possible. I did not want to have to run a bunch of speaker wires and video cables around the boat along with a separate stereo unit which would be out of date in a few years. I was looking for a total wireless solution that would work with the way I listen to music these days.
East Mediterranean, METU3 - Wind Direction & Speed - TSMS
East Mediterranean, METU3 - Wave Height - TSMS
CH Marine - Ireland's leading marine equipment supplier. Chandlery | Marine Electronics | Sea Safety | Boat Equipment | Marine Clothing | Canoes & Kayaks | Marine Pumps & Plumbing
The Mother of All Maritime Links: Page 24 of 47
The Mother of All Maritime Links John's Nautical Links List Page 24 of 47 Prev. Page Contents Search Next Page New or Changed Links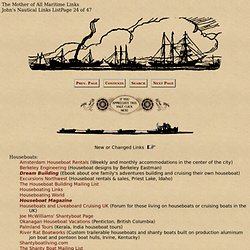 Live Ships Map - AIS - Vessel Traffic and Positions
Marine Deal
Aback (backwind): The sail filling on wrong side in the case of square rigger may cause the ship to back up. Abaft: towards the stern. Abeam: At right angles to the keel of the boat, but not on the boat. Able bodied seamen: A member of the deck crew who is able to perform all the duties of an experienced seamen; certificated by examination; must have three years sea service. Also called Able Seamen and A.B. ABS: American Bureau of Shipping: A U.S.
Nautical Dictionary. Pirates, Buccaneers, Privateers & Swashbucklers. Castlebound Enterpises.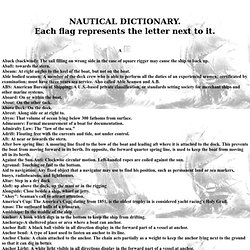 Marine Electronics Review
Sailboat Technology - Links to Free Software and Online Articles