Useful tutorial videos
Request advice via helpdesk → Blog Older | Newer Camtasia 8 tips
JISC Digital Media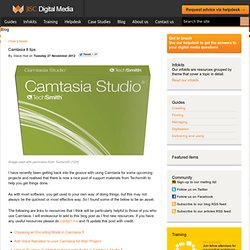 ‪How to Create a Custom QR Code using Google's URL Shortener‬‏
Sync Files on Multiple Computers using DropBox
Better Than Google Docs - Etherpad Alternatives
‪Episode 1 - Xerte Tools and Terminology‬‏
‪Using Xerte (XOT) with Moodle part 1‬‏
‪Using Xerte (XOT) with Moodle part 2‬‏
‪Twitter Tips - Cool Bitly tips - tutorial‬‏
‪Wallwisher‬‏
The following are links to educational videos I use for professional development workshops and presentations with teachers, students and parents. If you know of other videos that should be included in this list, please add a link as a comment to this page. Some of these videos are hosted on YouTube, TeacherTube, or other sites as embedded Flash media – Tips for downloading offline copies of Flash videos are also available. Also be sure to check out Alex Couros' post, "90+ Videos for Tech. & Media Literacy." If you're interested in inviting me to present for your organization, please use the contact form on my "Speaking" page. Schools Need to Change:
Videos for PD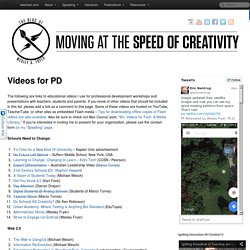 How to Encode Video Video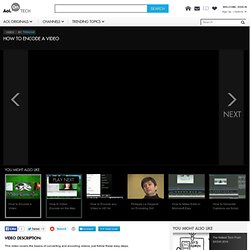 In fact that there are so many ways to capture and share videos in the world today, means that there are now so many different and confusing ways to encode them and convert them just so they can be viewed by others or even ourselves. So in this video, I'm going to show you what you need to know about converting and encoding videos. The first thing I'm going to cover are all the different types of video containers. Video containers are like a box that contains everything the video needs to play, such as video data, audio tracks, DVD chapters, subtitles, and things like that.
Twitter Tips - Cool Bitly tips - tutorial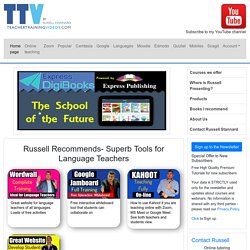 Teacher Training Videos now on YOUTUBE You can now find many of the most popular teacher training videos on YOUTUBE. TeacherTrainingVideos is now on youTube Teacher Training Videos wins third award for online training courses
New plain text feature in Ning on Vimeo
Formatting Discussions in Ning on Vimeo
Academic Earth believes everyone deserves access to a world-class education, which is why we continue to offer a comprehensive collection of free online college courses from the world's top universities. And now, we take learning outside the classroom with our original series of thought-provoking videos, designed to spark your intellectual curiosity and start a conversation. Watch, learn, share, debate. After all, only through questioning the world around us, can we come to better understand it.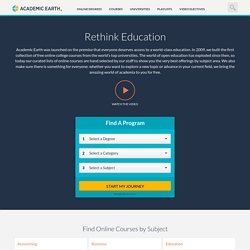 Educational | Type
How to add code to links to make them open in a new window in Ning on Vimeo
Post-production surgery, 18 Jan 2012 v2 on Vimeo
Simplek12Team's Channel
Older | Newer By Steve Hull on Monday 14 February 2011 This screencast shows the Machine Transcription generated from a screencast which I recorded with Camtasia and uploaded to YouTube. While uploading the pre-prepared caption track, I noticed that Youtube had also automatically (and quite quickly) analysed the voice-over and generated its own caption track, using its built-in Speech-to-Text algorithm, so I made a quick recording of the results, as this is a feature I hadn't noticed before: Screencast URL: http://www.youtube.com/watch?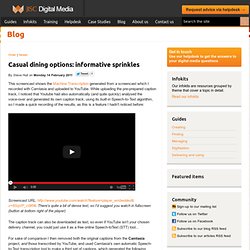 Casual dining options: informative sprinkles
Information Literacy Toolkit Tutorial on Vimeo
Pearltrees Basic Overview on Vimeo
Easy YouTube tutorial on Vimeo
How to embed Slideshare presentations into Ning on Vimeo
‪Moodle 2 and Google Docs Integration‬‏
Online Tutorial - Audio on Vimeo
‪Sync Files on Multiple Computers using DropBox‬‏
‪Mobile Editing in Google Docs‬‏