USB interface
The following will explain capturing using pipes a bit.
CaptureSetup/Pipes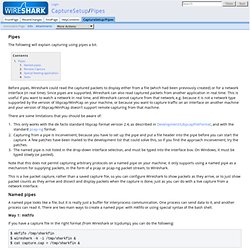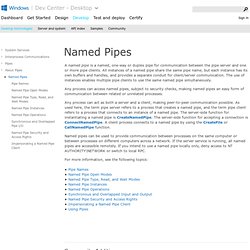 Named Pipes
A named pipe is a named, one-way or duplex pipe for communication between the pipe server and one or more pipe clients. All instances of a named pipe share the same pipe name, but each instance has its own buffers and handles, and provides a separate conduit for client/server communication.
USB oficial
Plugin module dissctor fails assertion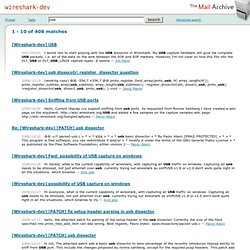 usb
1 - 10 of 401 matches [Wireshark-dev] USB
Search -- usb raw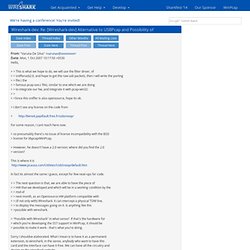 Hello,
Wireshark-dev: Re: [Wireshark-dev] Alternative to USBPcap and Possibility of
CaptureSetup/USB
This page is about capturing raw USB traffic, e.g. the packets a USB mouse will generate on the Universal Serial Bus.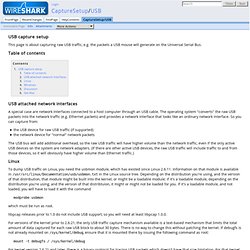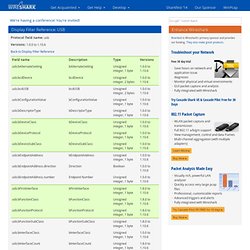 Riverbed is Wireshark's primary sponsor and provides our funding. They also make great products. Free 30 day trial
Display Filter Reference: USB
Tools
This is a place for scripts and tools related to Wireshark / TShark that users may like to share, and for links to related NetworkTroubleshooting tools.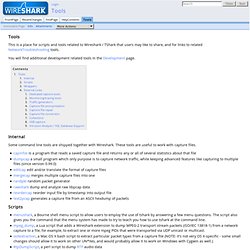 SampleCaptures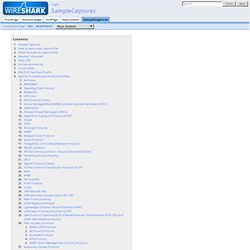 Sample Captures
The current cvs version of libpcap (9 October 2006) supports sniffing from USB ports, at least for the Linux platform with the 2.6.9 and later kernels with the usbmon infrastructure.
USB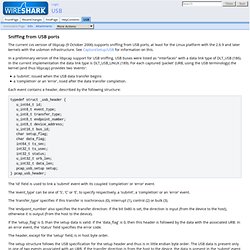 USB serial interface - Wireshark Q&A