Blogs
I took a trip to Washington D.C. in October of 2013 with some college friends. We were worried that due to the government shutdown, we would not be able to see anything. Luckily, our elected officials were so nervous upon my arrival to the city that they reached an agreement and ended the shutdown. You're welcome, America. I have wanted to visit Washington D.C. for a while, but the urge was heightened during my graduate studies.
City Studies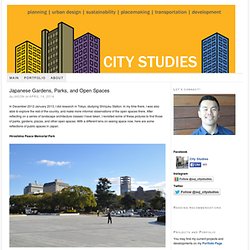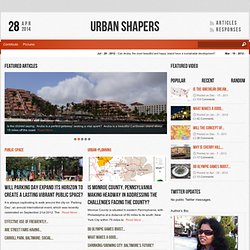 Good codes are basic guidelines through which great communities are created. Unlike conventional zoning which emphasizes more on types of land uses and segregating different land uses to different zoning districts, form based zoning, insists basically on the form of built environment. Form based codes as defined by a group of practitioners who are advancing the concept is, "A method of regulating development to achieve a specific urban form. Form Read More ... The United States (U.S.) has more than 300 commercial marine ports, 12,000 miles of inland and intracoastal waterways and more than 566 million tons move through the inland transportation system annually.
Urban Shapers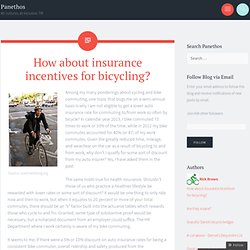 Source: usastreetsblog.org Among my many ponderings about cycling and bike commuting, one topic that bugs me on a semi-annual basis is why I am not eligible to get a lower auto insurance rate for commuting to/from work so often by bicycle? In calendar year 2013, I bike commuted 73 times to work or 33% of the time, while in 2012 my bike commutes accounted for 40% (or 87) of my work commutes.
Panethos | All cultures, all inclusive.