Uplifting News
Parkinson's disease
The main motor symptoms are collectively called parkinsonism, or a "parkinsonian syndrome". Parkinson's disease is often defined as a parkinsonian syndrome that is idiopathic (having no known cause), although some atypical cases have a genetic origin. Many risk and protective factors have been investigated: the clearest evidence is for an increased risk of PD in people exposed to certain pesticides and a reduced risk in tobacco smokers. The pathology of the disease is characterized by the accumulation of a protein called alpha-synuclein into inclusions called Lewy bodies in neurons, and from insufficient formation and activity of dopamine produced in certain neurons within parts of the midbrain. Lewy bodies are the pathological hallmark of the idiopathic disorder, and the distribution of the Lewy bodies throughout the Parkinsonian brain varies from one individual to another.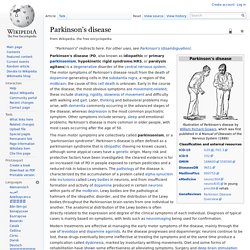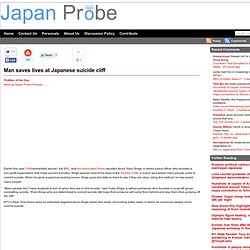 Earlier this year CNN(embedded above), the BBC, and the Associated Press reported about Yukio Shige, a retired police officer who founded a non-profit organization that helps prevent suicides. Shige spends most of his days at the Tojimbo Cliffs, a scenic spot where many people come to commit suicide. When he spots suspicious-looking loners, Shige goes and talks to them to see if they are okay. Using this method, he has saved many people: "Many people don't have anybody to turn to when they are in dire trouble," said Yukio Shige, a retired policeman who founded a nonprofit group combatting suicide. "Even those who are determined to commit suicide still hope that someone will come from behind and stop them from jumping off the cliff."
Man saves lives at Japanese suicide cliff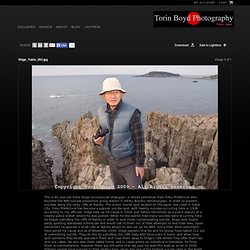 This is 65 year old Yukio Shige (pronounced shee-gay), a retired policeman from Fukui Prefecture who founded the NPO suicide prevention group Kokoro ni Hibiku Bunshu Henshukyoku, in order to prevent suicides along the rocky cliffs at Tojinbo. This scenic tourist spot located on the Japan Sea coast in Sakai City, Fukui Prefecture has become a popular suicide spot, with twenty suicides occurring here in 2008 according to city officials. Shige took up his cause in 2004, just before retirement as a police deputy at a nearby police station where he was posted.
Yukio Shige's crusade to prevent suicides along the Tojinbo cliffs in Japan's Fukui Prefecture
Atop Towering Cliffs, a Lonely Campaign to Combat Japanese Suicide
A baby dying from kidney failure was saved when her doctor designed and built her a dialysis machine from scratch in his garage. Millie Kelly was too small for conventional NHS machines, so Dr Malcolm Coulthard and a colleague constructed a scaled-down version. Two years later, her mother Rebecca says she is "fit as a fiddle". She, and Dr Coulthard, from Newcastle's Royal Victoria Infirmary, now want the machine to be available to others.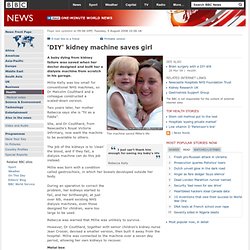 'DIY' kidney machine saves girl
Newcastle paediatrician wins prestigious award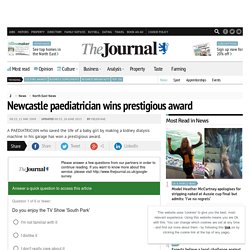 May 11 2009 by Helen Rae , The Journal A PAEDIATRICIAN who saved the life of a baby girl by making a kidney dialysis machine in his garage has won a prestigious award. Dr Malcolm Coulthard, from Newcastle's Royal Victoria Infirmary, saved little Millie Sophie Kelly's life when she was born with gastroschisis, a condition in which the bowels develop outside of the body. Doctors from the RVI fought to save her and in a delicate operation returned the organs to her abdomen. But complications following the procedure meant Millie, now two-and-a-half, suffered kidney failure and her mother, Rebecca Kelly, 21, was told there was little hope for her survival.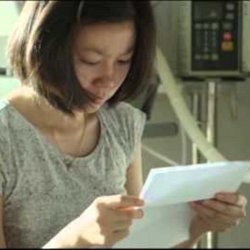 This video is currently unavailable. Sorry, this video is not available on this device. by $author Share this playlist Cancel