Unitarian Universalist (UU) Bloggers
WORSHIPcast | Christian Copyright Solutions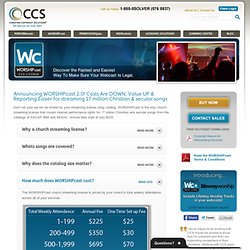 Don't let your set list be limited by your streaming license song catalog. WORSHIPcast is the only church streaming license that covers internet performance rights for 16 million Christian and secular songs from the catalogs of ASCAP, BMI and SESAC. Annual fees start at only $500.
Chalice Light
Let us dance together in wonderment, in thanks, in joy for the dance, the song, this life. May we whirl in wonderment, now & all our days! This life — abundant amazement! Imagine a world of thanksgiving. Cultivate gratitude and give thanks everywhere. Imagine a world of celebration.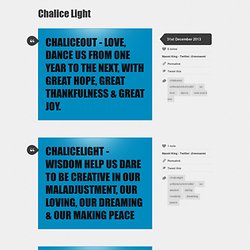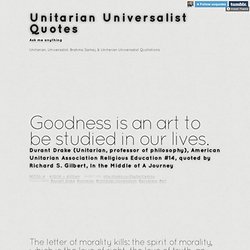 Certainly there is a Providence; certainly we must depend upon Providence, or we fail; certainly the sincere prayers of good men avail much. But resignation is our duty in all events John Adams to Abigail Adams, New York, May 8, 1775. Familiar Letters of John Adams and His Wife Abigail Adams ed. Charles Francis Adams (1876) p.84 John Adams (Unitarian, lawyer, statesman, US President 1797-1801, reformer) The cloudy weather melts at length into beauty, and the brightest smiles of the heart are born of its tears.
Unitarian Universalist Quotes
40/40/40 for the Earth!
UU Religious Educators Blogging
UUpdates - All updates