Unitarian Universalist (UU) Bloggers
WORSHIPcast | Christian Copyright Solutions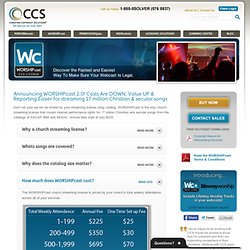 Don't let your set list be limited by your streaming license song catalog. WORSHIPcast is the only church streaming license that covers internet performance rights for 17 million Christian and secular songs from the catalogs of ASCAP, BMI and SESAC. Annual fees start at only $225.
Chalice Light
chaliceout - Love, dance us from one year to the next, with great hope, great thankfulness & great joy. chalicelight - Wisdom help us dare to be creative in our maladjustment, our loving, our dreaming & our making peace chaliceout - Wisdom may we find meaning and purpose in making peace, caring for the earth, & loving one another. chalicelight - Lover of Life may we lean into our greater purpose of loving boldly, living compassionately, & creating joy. chaliceout - Working together, may we make a more equitable & just, peaceful & joyful world. chalicelight - Working together, may we gift the world with what is right & good & beautiful.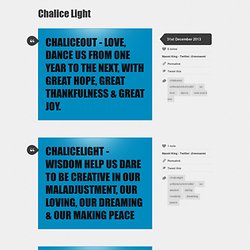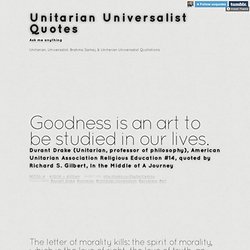 The union of men in large masses is indispensable to the development and rapid growth of the higher faculties of men. Cities have always been the fireplaces of civilization whence light and heat radiated out into the dark, cold world. Theodore Parker (Transcendentalist, Unitarian, abolitionist, reformer, clergy) A daily workout of joy and wonder, compassion and gratitude keeps the heart muscle from withering Eliza Blanchard (Unitarian Universalist, clergy) The Seasoned Soul: Reflections on Growing Older The fact is that every life has a background, if we will but take the trouble to see and understand it: all the barrenness is in our own imaginations.
Unitarian Universalist Quotes
40/40/40 for the Earth!
UU Religious Educators Blogging
UUpdates - All updates