UNA eLearning
Have you come across any good research material on
e-learning (particularly interactive or apps) and how it compares to traditional learning methods and suits different learning styles? mindshare2000 Jan 26
Best Practice Guides - eLearning Network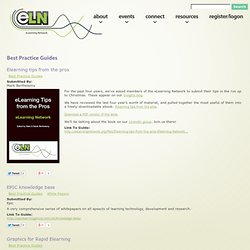 A recent review of UK competitiveness carried out by Harvard academic Professor Michael Porter, an expert in international competitiveness, points to significant improvements since the 1980s. Drawing on data from the Global Competitiveness Report of his Institute, he ranks the UK first in a comparative group of 23 nations that includes the US, France, Germany and Japan, for its further potential to increase GDP/capita. That's the good news.
Best practices in e-learning study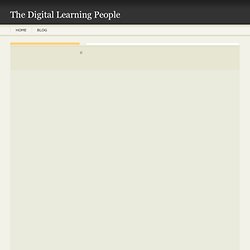 If you want to learn a new language or if you want to know how that e-learning tool works, you have plenty of online help to reach those goals.
Top 50 Blogs for e-Learning Tools and Tips | The Digital Learning People