UBUNTU
Ubuntu Buzz ! : Unofficial Ubuntu Blog. Ubuntu « Deb Linux. Para que los recien llegados de Windows XP se sienten como en casa jajajaja XD Hoygan Ubunteros!!!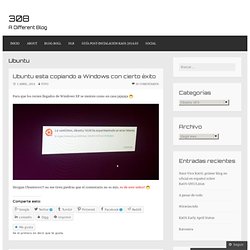 No me tiren piedras que el comentario no es mío, es de este señor! XD Me gusta: Ubuntu Vibes. Ubuntu / Linux blog. OMG! Ubuntu! | Everything Ubuntu. Daily. Gnome-Pie | Simon Schneegans. Gnome-Pie is a circular application launcher for Linux.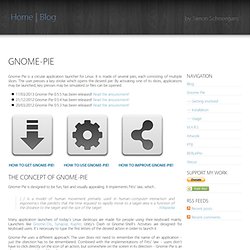 It is made of several pies, each consisting of multiple slices. The user presses a key stroke which opens the desired pie. By activating one of its slices, applications may be launched, key presses may be simulated or files can be opened. Ubuntips | Ubuntu, Software Libre y algo más... Ubuntued. Artwork for Ubuntu - Ubuntu-Art.org. Iloveubuntu / Ubuntu blog. Nosinmiubuntu | Ubuntu en concreto, GNU/Linux en general. Slice of Linux. Cesarius Revolutions | Cibercultura, GNU/Linux y Software Libre. Ubuntu-guia. Ubuntu Life. Web Upd8: Ubuntu / Linux blog.
---