Typography
Verlag, the affable Modernist. From out of the six typefaces originally created for the Guggenheim Museum comes Verlag, a family of 30 sans serifs that brings a welcome eloquence to the can-do sensibility of pre-war Modernism. Originally envisioned as a riff on the Guggenheim's iconic Art Deco lettering, Verlag developed into its own family of versatile typefaces in order to suit the needs of a modern identity program. Because the fonts would ultimately represent a range of individual artistic voices — from Cézanne to Kandinsky to Matthew Barney — Verlag was carefully planned so that its distinct personality would be checked by a sense of objectivity.
Verlag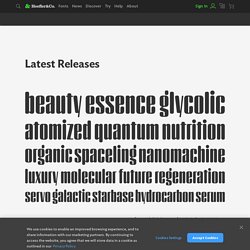 TypeDrawing originally started with online project in Jan 2005. Since then, a number of users have made fun and arty drawings using this program. Also, TypeDrawing has been featured on various famous websites like theFWA, and won several awards such as from FlashForward.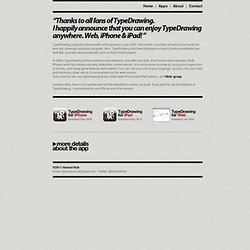 TypeDrawing - Hansol Huh
FontEditor BitfontMaker
Dingbats
Store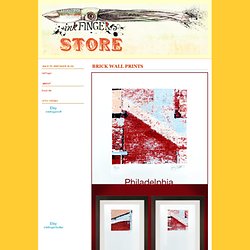 *SOLD OUT- CLICK EACH PORTRAIT TO SEE A LARGER VERSION (if you see nothing click here for an animated gif) It took me a little while but I have finally gotten these portraits done. This is a series of 4 sort-of-blind-contour drawing prints. That means whenever the pen was moving I wasn't looking but I DID look many times to place the pen down on the page in a new (and better) position. I realized this was the only way I could draw a reasonably good portrait. Anyway, I'm pretty happen with the results.
NEWS : L I S A >> R I E N E R M A N N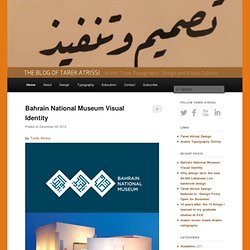 | Arabic Type, Typography, Design and Visual Culture: The Blog of Tarek Atrissi
by Tarek Atrissi Last week I was interviewed by Al Jazeera TV network in my office in holland. The interview is part of a special documentary the major Arab satellite network is producing. Details to come soon; photos of the making of the interview are shown in this post. The interview focused on specific design areas such as branding and Arabic typography.
untitled
I Love Typography: The Rather Difficult Font Game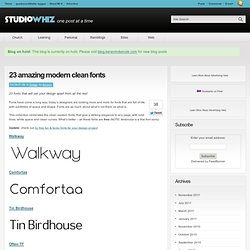 On 04.01.09, In Design , by Keranm 23 fonts that will set your design apart from all the rest Fonts have come a long way, today's designers are looking more and more for fonts that are full of life, with subtleties of space and shape.
23 amazing free modern clean sans serif fonts for designers on studiowhiz.com
Paper-Made Typography – Illusion - The Most Amazing Creations in Art, Photography, Design, Technology and Video.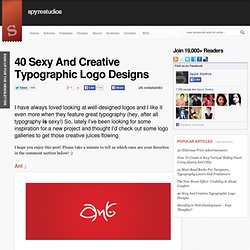 I have always loved looking at well-designed logos and I like it even more when they feature great typography (hey, after all typography is sexy!) So, lately I've been looking for some inspiration for a new project and thought I'd check out some logo galleries to get those creative juices flowing. I hope you enjoy this post! Please take a minute to tell us which ones are your favorites in the comment section below! :) Ant ↓