Type Sites
Fonts, typefaces and all things typographical — I love Typography (ILT) Forums | Typophile. Thinking with Type | Home. The 30 best free fonts for designers. We've scoured the web to present you with a fine and varied selection of free fonts.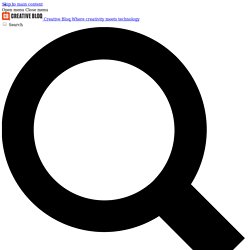 Including scripts, serifs, and a range of ligatures, these fonts will give you greater flexibility in your designs, and add to your arsenal of design tools. This list represents the 100 best free fonts we've found in a variety of styles. However, for specialist fonts that won't cost you a penny, read these: Some of the typeface collections listed below can be used on your web projects, but please be sure to check the terms. Now, following a short advert break, join us as we present you with 100 of the best free fonts, which you can download and use today. My Favorite Font Sources: A Shortlist of Trusted Foundries and Retailers | Typography Commentary. Most fonts are licensed when needed, selected specifically for the job at hand.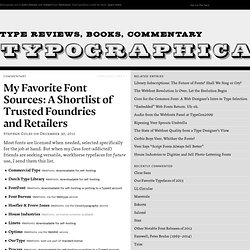 But when my (less font-addicted) friends are seeking versatile, workhorse typefaces for future use, I send them this list. Typographica. Type Reviews, Books, Commentary. Font. Beautiful Type. FontFont. Lost Type Co-op. Type at work in the real world. Phil's Fonts | Welcome to Phil's Fonts. Good Design Needs Good Fonts. Gibson – Canada Type | Typojungle. The Gibson font family hits the right spot for many people and on many levels.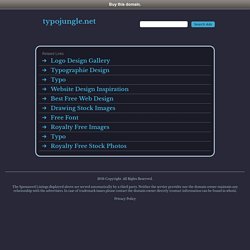 It is a humanist sans serif typeface designed by eminent Canadian type designer Rod McDonald, and produced by Patrick Griffin and Kevin King of Canada Type , to honour John Gibson FGDC (1928-2011), Rod's long-time friend and one of the original founders of the Society of Graphic Designers of Canada (GDC). Gibson is available at YouWorkForThem website . Banque d'images et d'illustrations, Typos. MyFonts: Webfonts & Desktop Fonts. Polices à télécharger. Handpicked free fonts for graphic designers with commercial-use licenses. Free Fonts Download, Fonts for Free.
---