Best Choices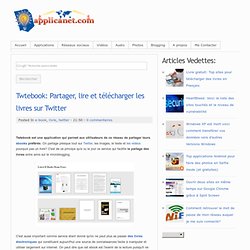 Twtebook: Partager, lire et télécharger les livres sur Twitter
Twtebook est une application qui permet aux utilisateurs de ce réseau de partager leurs ebooks préférés. On partage presque tout sur Twitter, les images, le texte et les vidéos pourquoi pas un livre? C'est de ce principe qu'a vu le jour ce service qui facilite le partage des livres entre amis sur le microblogging. C'est aussi important comme service étant donné qu'on ne peut plus se passer des livres électroniques qui constituent aujourd'hui une source de connaissances facile à manipuler et utiliser largement sur internet.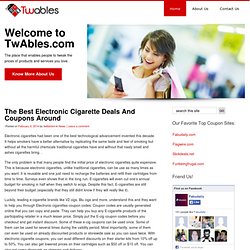 Twables: The Twitter Application Platform
If you're looking for the best holiday deals for your favorite streetwear brands, you're in luck! There's no way we'd let you queue in long lines and beat a crazy shopping crowd, so we rounded up the best Cyber Monday deals we found from our favorite online streetwear shops. After all, Cyber Monday is the icing on the online shopping cake for anyone and everyone looking to splurge on pretty, sweet deals! Here are the best Cyber Monday deals that you should take advantage of now:
Twopcharts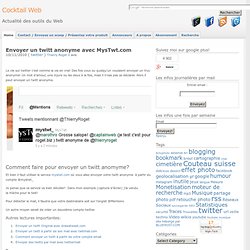 Le vie sur twitter c'est comme la vie en vrai! Des fois vous ou quelqu'un voulaient envoyer un truc anonyme! Un mot d'amour, une injure ou les deux à la fois, mais il n'ose pas se déclarer. Alors il peut envoyer un twitt anonyme. Et bien il faut utiliser le service mystwt.com où vous allez envoyer votre twitt anonyme à partir du compte @mystwt_
Envoyer un twitt anonyme avec MysTwt.com
85 Twitter Tools | The Daily Anchor
Here's a look at some of the tools that have been feeding my Twitter addiction, and some other highly-recommended tools that I'll be checking out this week. As Twitter co-founder Jack Dorsey said in our meeting last week, the strength of Twitter lies in its open API and 3rd party tools; the platform itself is incredibly simple. If you're looking to get the most out of Twitter, these tools will help you do just that.