EVACUATION INFOS / FOREIGN NATIONALS
refugees and asylum seekers in Libya #: # emergency number UNHCR Tripoli: 00218-21-4777503, 00218-91-444-31-94
Speak Tweet for Libya +16504194196; +390662207294; +442033184514
Updated flight information for those wishing to leave #Tripoli.
The FCO advise against all but essential travel to: The coastal areas from the Tunisian border to Misrata, including Tripoli and the towns of the Jebel Nafusa. The coastal areas from Ras Lanuf to the Egyptian border, with the exception of Benghazi and Derna. The FCO advise against all travel to all other parts of Libya, including Benghazi and Derna.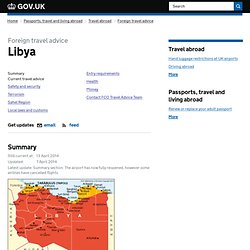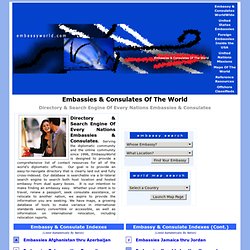 Directory & Search Engine Of Every Nations Embassies & Consulates. Serving the diplomatic community and the online community since 1996, EmbassyWorld is designed to provide a comprehensive list of contact resources for all of the world's diplomatic offices. Our goal is to provide an easy-to-navigate directory that is clearly laid out and fully cross-indexed. Our database is searchable via a bi-lateral search engine to search both host location and hosted embassy from dual query boxes. It is our intention to make finding an embassy easy.
AMBASSADORS & EMBASSADIES TWITTERS ACCOUNT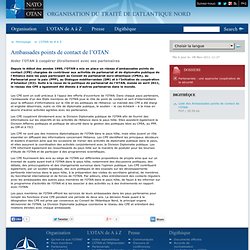 Depuis le début des années 1990, l'OTAN a mis en place un réseau d'ambassades points de contact (CPE) chargées de contribuer aux activités de partenariat et de diplomatie publique de l'Alliance dans les pays participant au Conseil de partenariat euro-atlantique (CPEA), au Partenariat pour la paix (PPP), au Dialogue méditerranéen (DM) et à l'Initiative de coopération d'Istanbul (ICI). Suite à la revue de la politique de partenariat de l'OTAN, menée en avril 2011, le réseau des CPE a également été étendu à d'autres partenaires dans le monde. Les CPE sont un outil précieux à l'appui des efforts d'ouverture de l'OTAN.
Topic: Ambassades points de contact de l'OTAN
Aide aux Canadiens en Libye