EVACUATION INFOS / FOREIGN NATIONALS
refugees and asylum seekers in Libya #: # emergency number UNHCR Tripoli: 00218-21-4777503, 00218-91-444-31-94
Speak Tweet for Libya +16504194196; +390662207294; +442033184514
Updated flight information for those wishing to leave #Tripoli.
The FCO advise against all travel to parts of the country.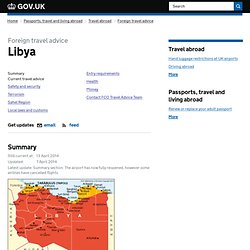 Absolutely All Of The World's Embassies In A Searchable Database
AMBASSADORS & EMBASSADIES TWITTERS ACCOUNT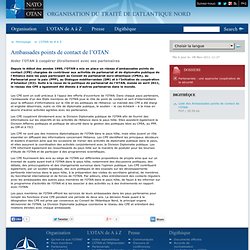 Depuis le début des années 1990, l'OTAN a mis en place un réseau d'ambassades points de contact (CPE) chargées de contribuer aux activités de partenariat et de diplomatie publique de l'Alliance dans les pays participant au Conseil de partenariat euro-atlantique (CPEA), au Partenariat pour la paix (PPP), au Dialogue méditerranéen (DM) et à l'Initiative de coopération d'Istanbul (ICI). Suite à la revue de la politique de partenariat de l'OTAN, menée en avril 2011, le réseau des CPE a également été étendu à d'autres partenaires dans le monde. Les CPE sont un outil précieux à l'appui des efforts d'ouverture de l'OTAN.
Topic: Ambassades points de contact de l'OTAN
Speaking after the sentencing, Foreign Office Minister Jeremy Browne said: "The government attaches importance to freedom of expression around the world. I am therefore dismayed that Mr Shadrake has been charged, convicted and sentenced to six weeks in jail in Singapore for expressing his personal views on the legal system.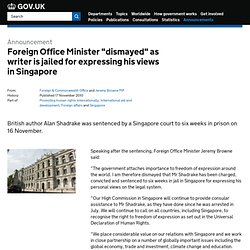 From / foreignoffice 27/02 Foreign Office (FCO)
#Libya We're aware of a German Ferry service CO Ferrostall is now boarding from Rasnaluf Brits may be able to board 00218928073973 by tonvoisin Feb 27
Do you know any Brits who are still stuck in Libya? Call the Foreign Office with details on 020 7008 0000 by tonvoisin Feb 27
Aide aux Canadiens en Libye