TUMBLR world
get crunchy
COULEURS
Ne t'arrête pas de respirer
bits&bites
==D~~~~
Dark Silence In Suburbia
grayriver.tumblr
La Muse Verte
Let me be, was all I wanted.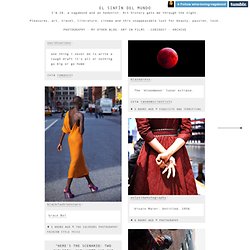 Nabokov hunting butterflies above Gstaad, summer 1971, "as a fat hairless old man in shorts" Hello followers, this is me, the creator, inserting myself Pale Fire- style, into the "narrative."
v. sirin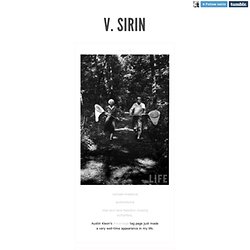 Narcolepsy
reblololo
things laid down
dear ada
varia
Pictured above, The Beauty of the Night , made in 1954 by Max Ernst (1891-1976); in the collection of the Hirshhorn Museum and Sculpture Garden, Washington DC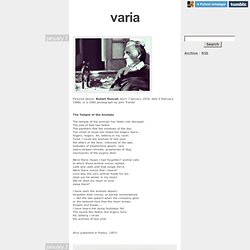 Musiques
Ne t'arrête pas de respirer
COULEURS
gh2u
"How clear, how lovely bright, How beautiful to sight Those beams of morning play; How heaven laughs out with glee Where, like a bird set free, Up from the eastern sea Soars the delightful day.
arsvitaest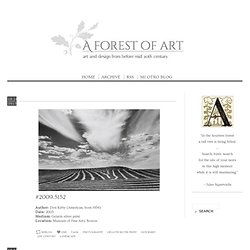 :: Wie Tentakeln
tongue depressors
Vladimir Nabokov. (Fuck, Yeah.)
A Writer's Ruminations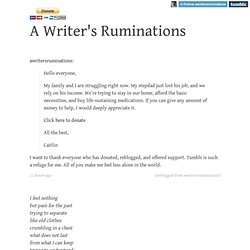 Please Help On March 25, my stepfather went to the emergency room after experiencing chest pains.
[...]
Ne t'arrête pas de respirer
decapitate animals