Market desires/ Human needs
Need-based approach to PD. Needfinding: The Why and How of Uncovering People's Needs - Patnaik - 2010 - Design Management Journal (Former Series) - Wiley Online Library. Welcome to the library login page If you are a student or staff at Blekinge Institute of Technology you can access most of the library's databases also outside of the campus area by logging in here.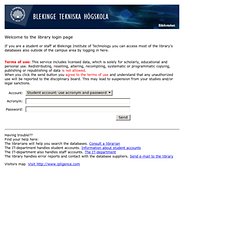 Terms of use: This service includes licensed data, which is solely for scholarly, educational and personal use. Redistributing, reselling, altering, recompiling, systematic or programmatic copying, publishing or republishing of data is not allowed. When you click the send button you agree to the terms of use and understand that any unauthorized use will be reported to the disciplinary board. Needs, Desires and the Experience of Scarcity. Welcome to the library login page If you are a student or staff at Blekinge Institute of Technology you can access most of the library's databases also outside of the campus area by logging in here.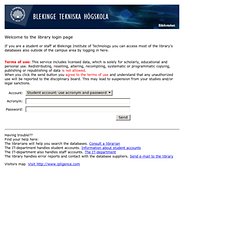 Terms of use: This service includes licensed data, which is solely for scholarly, educational and personal use. Redistributing, reselling, altering, recompiling, systematic or programmatic copying, publishing or republishing of data is not allowed. When you click the send button you agree to the terms of use and understand that any unauthorized use will be reported to the disciplinary board. This may lead to suspension from your studies and/or legal sanctions.
Www.unilever.com/images/slp_5-Levers-for-Change_tcm13-276807.pdf.
---