Trends
2. Provenances - Google Analytics
Gabby Giffords and Mark Kelly Be passionate. Be courageous.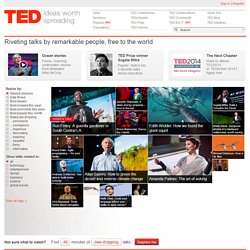 The INTERNET OF CARING THINGS means connected objects that serve consumers' most important needs: physical and mental wellbeing, safety, security, oversight of loved ones, and more. You're probably already familiar with the innovations that have blazed an early CARING trail. The Nest smart thermostat*, NIKE fuelband and Fitbit, for example.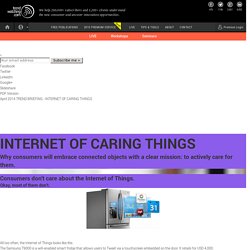 How to Change the World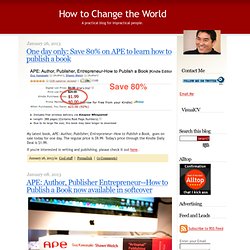 Amazon start selling the paperback edition of my latest book, APE: Author, Publisher, Entrepreneur. APE explains how to publish a book by breaking the process down into three stages: Author explains how to write a book. Publisher explains how to produce both ebooks and printed books.Entrepreneur explains how to market and sell your book with an emphasis on social media.