Trends
2. Provenances - Google Analytics. IDEO | A Design and Innovation Consulting Firm. TEDxParis 2011. Welcome to Global Trends. TED: Ideas worth spreading. Harvard Business Review Case Studies, Articles, Books. S December 2010 Trend Briefing covering 11 CRUCIAL CONSUMER TRENDS FOR 2011. The INTERNET OF CARING THINGS means connected objects that serve consumers' most important needs: physical and mental wellbeing, safety, security, oversight of loved ones, and more.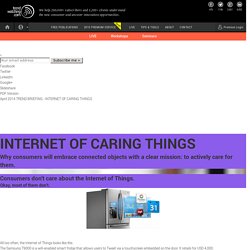 You're probably already familiar with the innovations that have blazed an early CARING trail. The Nest smart thermostat*, NIKE fuelband and Fitbit, for example. TrendsNow - Future Trends Magazine. How to Change the World. Amazon start selling the paperback edition of my latest book, APE: Author, Publisher, Entrepreneur.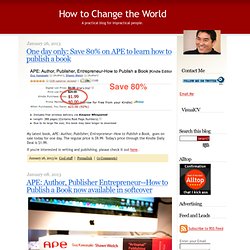 APE explains how to publish a book by breaking the process down into three stages: Author explains how to write a book. Publisher explains how to produce both ebooks and printed books.Entrepreneur explains how to market and sell your book with an emphasis on social media. INTERBRAND Global Branding Consultancy. The Next Web | TNW is the International Source for Internet News, Business and Culture.
---