Trends 2011
7 Top Online Marketing Trends for 2011 [Data Included] Heidi Cohen | January 10, 2011 | 23 Comments inShare319 Social media's influence expands.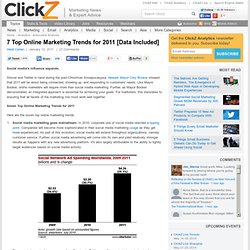 Shovel and Twitter in hand during the post-Christmas Snowpocalypse, Newark Mayor Cory Booker showed that 2011 will be about being connected, showing up, and responding to customers' needs. 10 Marketing Trends for 2011. S February 2011 Trend Briefing covering CITYSUMERS. The INTERNET OF CARING THINGS means connected objects that serve consumers' most important needs: physical and mental wellbeing, safety, security, oversight of loved ones, and more.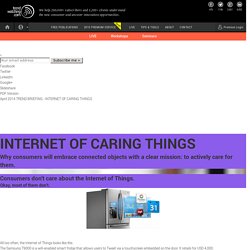 You're probably already familiar with the innovations that have blazed an early CARING trail. The Nest smart thermostat*, NIKE fuelband and Fitbit, for example. But now, as consumer demand and technological capacity converge, the INTERNET OF CARING THINGS will evolve in exciting new directions. Check out the examples below – divided into five categories of CARING – for a glimpse of these... 11 Branding And Marketing Trends For 2011.
Author Ursula Le Guin wrote that "legends of prediction are common throughout the whole Household of Man.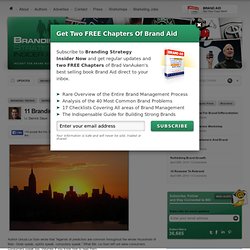 Gods speak, spirits speak, computers speak." What Ms. Le Guin left out were consumers. Consumers speak too. Volumes if you know how to read them.
---