Travel
Frequent Flyer Travel Blogs
Shopping for air travel can be both confusing and frustrating — airline ticket prices change frequently (with seemingly no particular rhyme or reason). Let's face it — your time is too valuable to be laboring over a computer screen for hours searching for a great deal — our company mission is to take the mystery out of shopping for cheap flights, so let's get started. We have boiled down hundreds of our tips from a decade of airfare research specifically to educate fliers on how to make the best ticket purchasing decisions for each and every trip (checkout the video and the air travel insider tips below): Cheapest Day to Fly – Wednesday We did an in-depth study of our proprietary historical airfare database (world's largest) and pinpointed the cheapest day to fly is Wednesday for domestic travel (gory details at the link). Wednesday is one of the three cheapest days, the others are Tuesday and Saturday (Friday and Sunday the most expensive days to travel).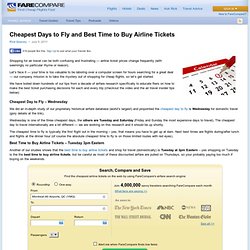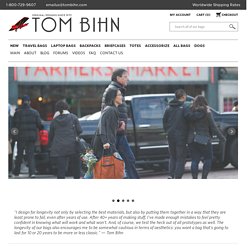 Travel with the Aeronaut isn't like travel with wheeled luggage: you won't ever hesitate to make your way through the crowd, down a cobblestone alley, across the grass, or up the trail. With the load on your back, you can navigate through not just airports, train stations, and bus depots, but through airplanes, trains, and buses. Hard to categorize, the Aeronaut is at once soft luggage, a duffel bag, and a backpack. It takes the best of all those bags and combines them into what many people have found to be their most versatile travel bag yet. "The Aeronaut worked beautifully, looked smart and was a pleasure to carry with me both on the airplane, train from Frankfurt to Milan and walking through the city streets thanks to the great design, beautiful fabric and the amazing Absolute shoulder strap. I also purchased TB packing cubes, organiser pouches and a travel tray that kept everything in its place both inside the bag and when unpacked in the hotel room.
Tom Bihn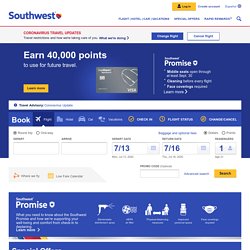 Go to the Southwest Airlines Homepage Where We Fly Advanced Search Search By Calendar Search By Map Find Your New Favorite Destination
Well, here we go; myself and the boss had Japlanned the trip of a lifetime; just over three weeks traveling the length and breadth of Japan. After considerable research (helped by Doug Dyment) we arrived at Red Oxx. I was stunned by the level of craftsmanship.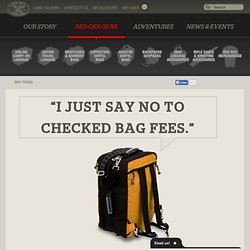 Red Oxx Hybrid Convertible Backpack Carry On Bag for Planes and Trains!