Travel
The problem with cheap places is that it's all relative to the lifestyle someone chooses. While I do list Xi'an, China as being inexpensive, it's also quite easy to spend as much as you would in Tokyo, Japan. It also depends on what you're into.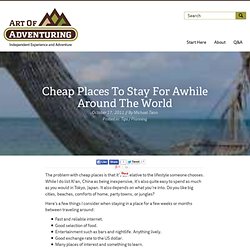 10 Careers for People Who Love to Travel"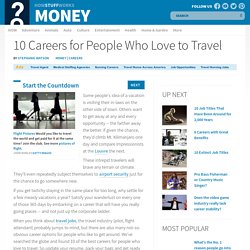 While civil service employees represent America's interests in other countries, international aid workers export some of our abundant goodwill abroad. People who work for aid organizations like USAID and the Peace Corps work to improve the health, economic outlook and education of people living in developing nations.
4 Jobs That Let You Travel the World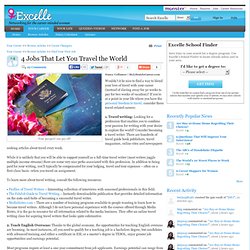 Your Career >> Browse Articles >> Career Changers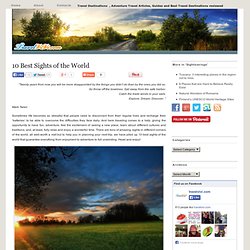 "Twenty years from now you will be more disappointed by the things you didn't do than by the ones you did so. So throw off the bowlines. Sail away from the safe harbor.
10 Best Sights of the World
Quit Your Job, See the World |
Time to leave the office?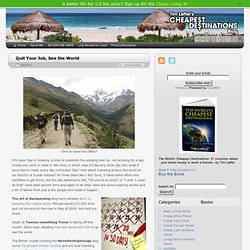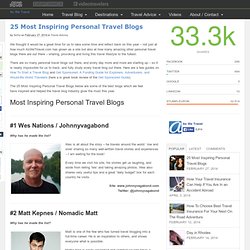 Well well well – 2010 has nearly come to a close. So, we thought it would be a great time for us to take some time and reflect back on this year – not just at how much AWT has grown as a site but also at how many amazing other travel blogs there are out there – sharing, provoking and living this travel lifestyle to the fullest.
25 Most Inspiring Travel Bloggers In 2010 - As We Travel - Around The World Travel Blog