Travel
World plus Language Translators
50 of the Most Important Landmarks of the World (Part 1)
Originally, a landmark literally meant a geographic feature used by explorers and others to find their way back or through an area. Now, a landmark includes anything that is easily recognizable, such as a monument or a building, or any other spot to designate places that might be of interest to tourists. A few examples are the Statue of Liberty, Uluru, the Taj Mahal, Mount Everest, and the Eiffel Tower. When we see one of those, everyone knows in which part of the world they are located. Here are 50 landmarks for you to recognize.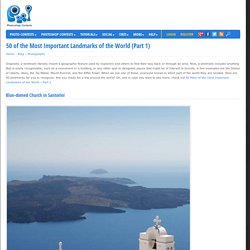 Preachers Rock, Preikestolen, Norway Blue Caves - Zakynthos Island, Greece Skaftafeli - Iceland Plitvice Lakes – Croatia Crystalline Turquoise Lake, Jiuzhaigou National Park, China Four Seasons Hotel - Bora Bora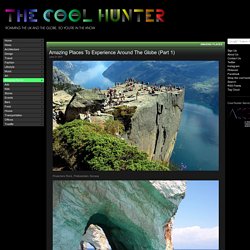 Amazing Places To Experience Around The Globe (Part 1)
Tipping Etiquette Around the World
Travel Guides - World Travel Guide
BUG Europe - the Backpackers' Ultimate guide to budget travel in Europe
Don't take sleep aids until you're in the air - Airplane tip by Melanie Linn Gutowski (RSS feed) on Aug 9th, 2010 at 11:16AM Though it may seem appealing to sleep through those long waits on the tarmac, avoid the temptation to take a sleep aid until you're up in the air.
Airplane Travel Tips - 100 Words or Less - Gadling