Before you get there
YTO - REK - AMS - MUC - YTO : Multi-Stop International Airfare
Welcome Stumbled Upon & Delicious Users: You may also want to check out our 180+ Best Money Saving Tools. Traveling doesn't have to break the bank (in fact, you can travel for free), and there are plenty of places that'll help you find the best vacation for your budget.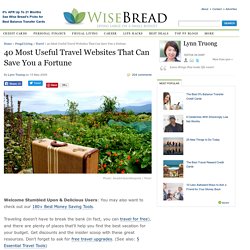 Travel Advisor, Independent Reviews of Hotels, Restaurants, Cities, Bars, Pubs • Our Man On The Ground
30 Places to Find Cheap Airline Tickets Thursday, December 20, 2007 at 7:06pm by admin Scoring a great deal on plane tickets is only one of the challenges air travelers face these days.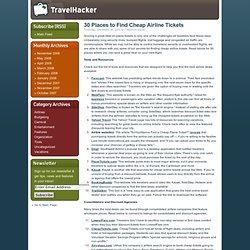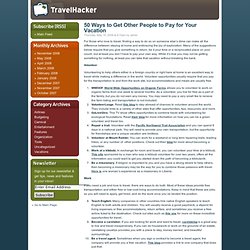 50 Ways to Get Other People to Pay for Your Vacation
The worldwide hitchhikers agency: go hitchhike for a cheap or free holiday