Travel Guides, Reviews, Tips
Web-based travel guides, reviews and tips lisa528 Apr 23
How to Choose an Air Travel Search Site By SETH KUGEL Finding the best site to suit your specific budget, needs and preferences can be tricky. Here's the Frugal Traveler's guide to selecting the right site at the right time. January 15, 2014, Wednesday Tips for Travel Savings in 2014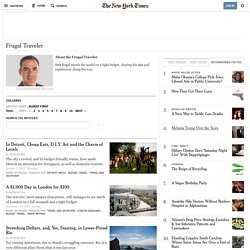 TripCart - Road Trip Planner
TripCart brings together all the resources you need to carefully plan your next adventure, be it to the Kentucky and Tennessee Vacation Spots or to enjoy the Southern California Tourist Attractions with the whole family. TripCart is easy and comprehensive and can make your travel adventure fun from the start. It's easy and fun to use our road trip planner. Using TripCart's interactive map to locate the area that sparks your curiosity, you can access an endless supply and wealth of information on cities and attractions across the United States. Get up-to-date information on Washington DC and Maryland Tourist Attractions.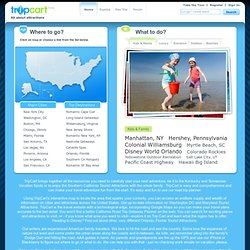 AllTravelTips.com - Best Travel Tips, Travel Secrets Revealed
Free Travel Tips, Advice & Hints: 1000Tips4Trips.com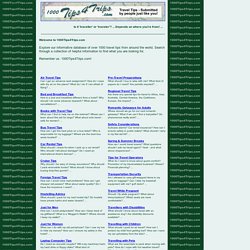 Air Travel TipsCan I get an advance seat assignment? How do I cope with dry air on the plane? What do I do if I am afraid of flying? ...
Travel News & Guide: USA TODAY Travel Network
Travel Kit from msnbc.com