Transports - Associations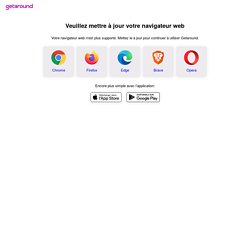 About Buzzcar Avec Buzzcar, l'auto se partage ! Buzzcar propose un service de location de voiture entre particulier sur-mesure, adapté à vos besoins. A l'heure, à la journée, au weekend-end ou à la semaine, louer sa voiture devient un vrai jeu d'enfant. En quelques clics, vous déposez votre annonce en ligne – modèle, localisation, disponibilités du véhicule - et le tour est joué.
Location de Voitures entre Particuliers
TED Committee Home Page
Ask a cleaning company for their insurance info before you fill out any contracts. Never trust their word when it comes to having the right coverage. Ask them who they are insured by, and take the time to give that company a call. It would be truly dreadful to have an uninsured person suffer a mishap while cleaning your carpet.If you need help with water damage, you need to find a carpet professional quickly.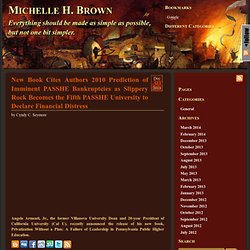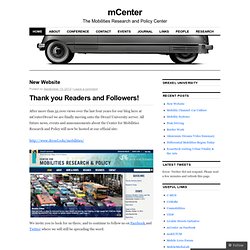 May 8-11, 2013 at Concordia University, Montreal More info at http://mobilities.ca/pamnet-4/about/ From May 8-11, 2013 the Mobile Media Lab in the Communication Studies department of Concordia University in Montreal will be hosting Differential Mobilities: Movement and Mediation in Networked Societies. This international conference is sponsored by the Pan-American Mobilities Network, in association with the European Cosmobilities Network. The conference will be held in collaboration with the 4th annual meeting of the Pan-American Mobilities Network.
mCenter | The Mobilities Research and Policy Center
ITS International - The Leading Website and Magazine for Traffic Management and Urban Mobility
Transportation Research Board | Main
Cities for Mobility
5th World Congress of Cities for Mobility successfully concluded Mayor of Stuttgart signs International Charta for Walking The 5th World Congress of Cities for Mobility, entitled "Urban Mobility and the Social Space Challenge", took place from July 3 to 5 in Stuttgart and gathered more than 350 participants from 40 countries world wide. Political decision makers, transport experts, urban planners as well as representatives from the private sector, research and civil society met in Stuttgart to discuss the relation between urban mobility and urban planning as a requirement for liveable social spaces. The huge variety of spaces for discussions, networking, socializing, and branding were very well accepted by the participants. A well balanced offer of workshops, presentations and contact forum enabled many cooperation links, project ideas, and creative approaches.