Indonésie 1
Издательский Дом `ИнфоАвтоматизация`
Rujak
:: Nebeng.Com :.
Masyarakat Transportasi Indonesia - Home
Dear Mr. Anas, Our organization received very disturbing information from civil society organizations and mass media in Indonesia about your government's planned mass forced evictions of 4,646 families (18584 people) living under the freeways, such as Rawa Bebek(Block A-G),2100 families,Jembatan Tiga, 500 families,Kolong Tol Walang A, 125 families,Kolong Tol Walang B, 131 families,Kolong Tol Muara Karang, 200 families,Kolong Tol Petak Seng-Jelambar, 231 families,Kolong Tol Jalan Tongkol,159 families,Kolong Tol Warakas, 1200 families.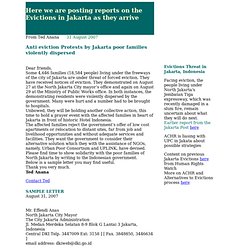 Expulsions à Jakarta
Rencana Tata Ruang Wilayah (RTRW) DKI Jakarta 2010-2030 | Raperda | Bappeda DKI Jakarta
Planas PRB Indonesia | Platform Nasional Pengurangan Risiko Bencana Indonesia
.: SC-DRR - Safer Communities through Disaster Risk Reduction :.
EPAT: Jakarta, Indonesia: The Economics of Water and Waste
Interview: Marco Kusumawijaya, architect and green spaces activist By Erwin Maulana and Christen Jamar
The Mapmaker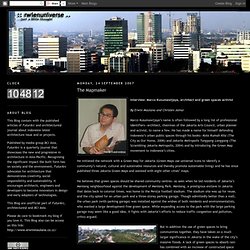 Indonesia Young Planners Blog
Working Indonesia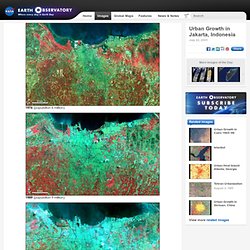 Located on the northwest tip of the island of Java, the city of Jakarta looks out over the Java Sea. Like many urban areas all over the world, Jakarta, Indonesia, is growing.
Urban Growth in Jakarta, Indonesia
The Asia Foundation : Indonesia (Overview)
Subnational conflict is the most deadly, widespread, and enduring form of violent conflict in Asia.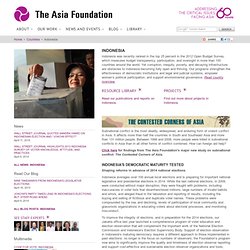 Overseas Think Tank for Indonesia
Condemned Communities
This 115-page report describes the Jakarta regoinal government's excessive use of force to clear out urban slums. It draws on numerous evictees' accounts of government security forces beating or mistreating them before destroying their homes and possessions.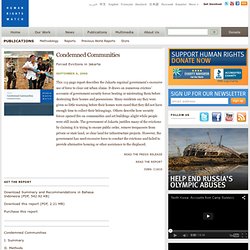 All Volumes
ANU Indonesia Project
Indonesia | Economics
.::KADIN-INDONESIA::.
Badan Perencanaan dan Pembangunan Nasional | Bappenas
Departemen Pekerjaan Umum
Departemen Dalam Negeri - Republik Indonesia
URDI - Home
Home | Universitas Indonesia
PPM Manajemen :: Sekolah Tinggi Manajemen, Pelatihan Manajemen, Riset Manajemen, Konsultansi Manajemen dan Penerbitan Buku Manajemen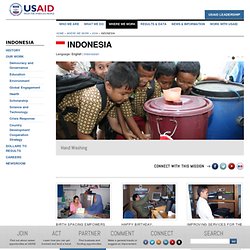 About Indonesia As the world's fourth most populous country with abundant but diminishing natural resources, a diverse population fragmented along a volcanic archipelago and 115 million people living on less than $2 a day, Indonesia has a future that is both bright and challenging. The world's third largest democracy with the largest Muslim population, Indonesia is a model in modern nation-building. USAID invests in Indonesia's future: in children and youth, in jobs and income for poor families, in conserving natural resources and sustaining governance reform.
Indonesia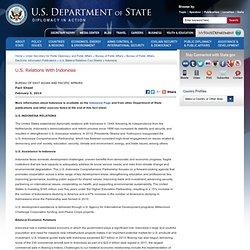 More information about Indonesia is available on the Indonesia Page and from other Department of State publications and other sources listed at the end of this fact sheet.
Indonesia (10/09)
Transformation: Indonesia
In our publication The Arab Spring: One Year After, authors use BTI 2012 data to explore the social upheavals in Arab countries, examine the dynamics of transformation throughout the region, and look to the future of Arab-European cooperation. The report was published in April 2012 in the book series "Europe in Dialogue" and presented in the workshop "The State of the Arab Uprisings" at the German Council on Foreign Relations on June 26 in Berlin.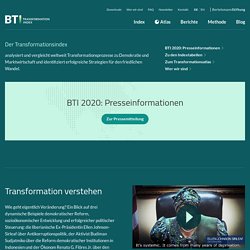 Mobilités, flux et transports
1.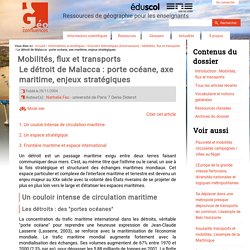 Indonésie
ANU - Australia Indonesia Governance Research Partnership
Jakarta Social Blog
Posted on 25.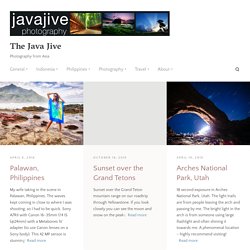 The Java Jive | Photography from Asia
Hathi Trust Digital Library - Growing apart : oil, politics, and economic change in Indonesia ...
Antara Kita - Home
Home - The Jakarta Globe
Danareksa Research Institute
Statistics Indonesia
The Ultimate Indonesian Homepage