Services
Posted by Mark | A dissertation requires solid organisational skills and effective time management in order achieve a high standard, so we've put together a list of some of the best free tools available to make the planning stages of your project easier. Choosing a Topic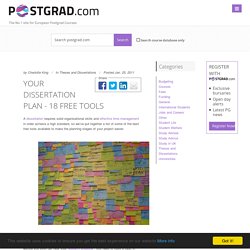 Your Dissertation Plan – 18 Free Tools | Postgrad Blog
Tools for researchers & students]
ResearcherID.com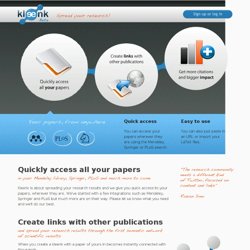 Quick access You can access your papers wherever they are using the Mendeley, Springer or PLoS search. Easy to use You can also just paste in an URL or import your LaTeX files.
KLEENK - Spread your research results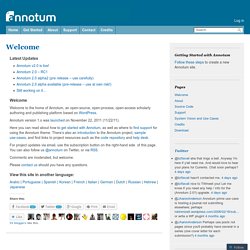 Latest Updates Welcome Welcome to the home of Annotum, an open-source, open-process, open-access scholarly authoring and publishing platform based on WordPress. Annotum version 1.o was launched on November 22, 2011 (11/22/11). Here you can read about how to get started with Annotum, as well as where to find support for using the Annotum theme. There's also an introduction to the Annotum project, sample use-cases, and find links to project resources such as the code repository and help desk.
Digital Science - Technology for Researchers
"I love that everything is inline! The enhanced PDF allows me to use the more easily-readable and more organized PDF format while retaining (and even improving) the functionality of an online-accessed, full-text article with hyperlinked references and supplements" Jordan Reuter Microbiology and Cell Science student University of Florida "I think that ReadCube is the best product on the market for managing a collection of papers. I have tried managing my collection of articles manually, and I have also tried using other management programs, and I believe that ReadCube is the best tool out there.