Montaż film/muzyka/obraz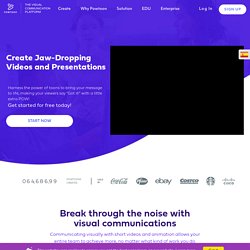 Animate your Presentations! Choose your PowToon access subscription that works best for you! Bring your presentations to life in a powerful way! Even the simplest, driest topics and reports gain fresh zest and energy when they're communicated through animated videos. With dynamic characters, eye-popping images, and active text sequences (and much more!)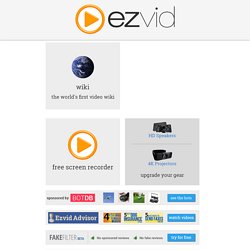 Thanks for visiting ezvid.com, the home of Ezvid, the coolest new screen recorder and video creator. Ezvid is exceptional because of the power of its cutting-edge effects and features, many of which are not available in even the most expensive professional-grade video editing software. Voice recording, facecam, voice synthesis, screen drawing, speed control: These are some of the features that make Ezvid the world's single best solution for making videos which entertain, inform, and enchant your viewers. With one click, you can record your screen with Ezvid, and capture whatever appears on your computer screen: Web pages, games, applications, paint programs, maps — the list goes on and on.
Get a Free Online Video Editor | WeVideo
What is export time? This is the cumulative length of all your exports. For example, 15 min per month will allow you to export 5 videos at 3 min each, or 3 videos at 5 min each, etc. You can always buy extra time if you need it. Your allowed time limit resets every month.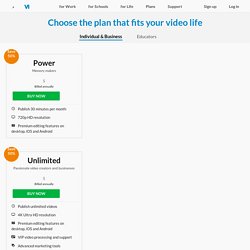 <div id="noscript">Please enable JavaScript in order to use Audiotool.</div> make music in your browser Watch VideoLearn more Next Chart Update: 2014-01-30
Create a free account | One True Media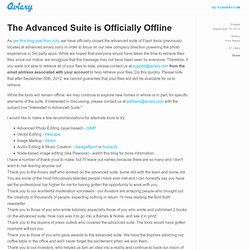 Free online Audio Editor - Aviary.com's Myna
As per this blog post from July, we have officially closed the advanced suite of Flash tools (previously located at advanced.aviary.com) in order to focus on our new company direction powering the photo experience in 3rd party apps. While we hoped that everyone would have taken the time to retrieve their files since our notice, we recognize that the message may not have been seen by everyone. Therefore, if you were not able to retrieve all of your files to date, please contact us at support@aviary.com from the email address associated with your account to help retrieve your files.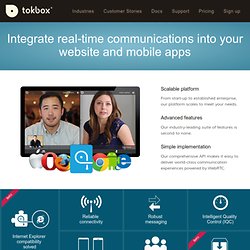 The OpenTok platform delivers all the global infrastructure, scalability, and featuresyou need to add WebRTC to your website or mobile application. Websites and apps come to life when you build on the OpenTok platform. Powerful Go beyond vanilla WebRTC with our industry-leading API. Faster time-to-market We handle the ins and outs of video so you can launch quickly.
A bit of software for Windows and Mac computers. Create stop-motion movies from webcam snap shots. Add an mp3 soundtrack.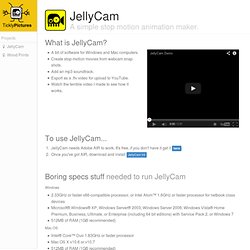 Creative storytelling - Creaza