Tools online
Drewspitzer. The Global Broadband Speed Test. How To Remove Vocals From Music Tracks Using Audacity. Ever get a sudden, inexplicably irresistible desire for karaoke?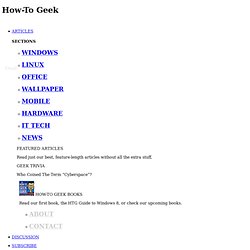 Maybe you like the music of a song but can't stand the lead singer? Here's how to use remove the vocals from most music tracks in a few simple steps. Enigma.
Free Download DVD & Video Converter, DVD Cloner, Video Editor, NoteBurner Audio Converter, DVD to iPod/Zune/PSP/3GP/Android Converter for Windows 7, Vista and XP. Testimonial "Have captured some Netflix streaming videos.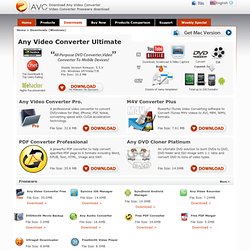 Good quality! " -- Jane White "Your HTML5 output profile with embedding code, really rocks! Easily shared DV on my site! " 10 Minute Mail. AT&T Natural Voices® Text-to-Speech Demo. Text-to-Speech. Cepstral Voices can speak any text they are given with whatever voice you choose.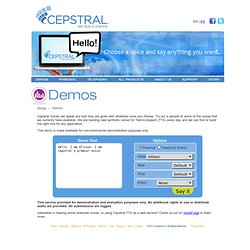 Try out a sample of some of the voices that we currently have available. We are building new synthetic voices for Text-to-Speech (TTS) every day, and we can find or build the right one for any application. This demo is made available for non-commercial demonstration purposes only. My name is Allison, and my voice is excellent for use over the phone.
---