Thinkingskills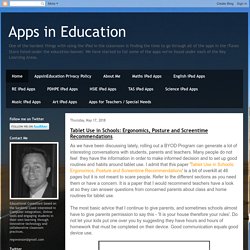 Poetry is one of the arts that many students struggle with. I always found that providing a initial successful learning experience was the best way to instil both confidence and foster engagement with my students. Here are a bunch of apps that would allow a student to get their teeth into writing some poetry and for those that struggle an opportunity to see just what they are capable of. Word Mover: FREE Word Mover mobile is used to supplement classroom instruction, reinforce concepts taught in class, and offer increased student engagement. Word Mover allows children and teens to create "found poetry" by choosing from word banks and existing famous works; create a piece of poetry by manipulating the text.
Inference
Questioning : READINGPOWER
WebQuest Search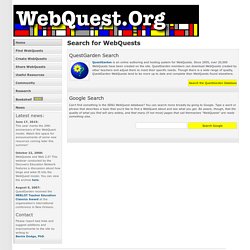 Latest news: October 28, 2008:WebQuest 101. A series of short introductory videos has been developed by SDSU Professor T. J. Kopcha.
Characteristics of Critical Thinking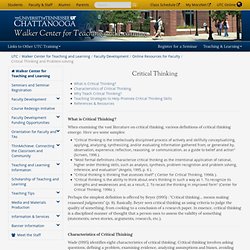 Critical Thinking What is Critical Thinking? When examining the vast literature on critical thinking, various definitions of critical thinking emerge.
Thinking Skills
Creative thinking is the creation or generation of ideas, processes, experiences or objects. Critical thinking is concerned with their evaluation. Thinking activities need to be planned and scaffolded.
Bloom's Taxonomy Blooms Digitally, Andrew Churches