Mind Maps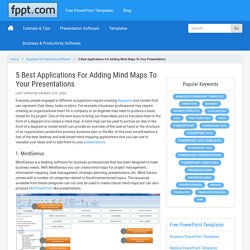 Everyday people engaged in different occupations require creating diagrams and models that can represent their ideas, tasks or plans. For example a business professional may require creating an organizational chart for a company or an engineer may need to produce a basic model for his project.
5 Best Applications For Adding Mind Maps To Your Presentations
Hand-drawn and computer-drawn variations of a mind map. A mind map is a diagram used to visually outline information.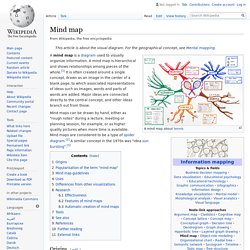 A Powerful Approach to Note-Taking (Also known as Mind Mapping, Concept Mapping, Spray Diagrams, and Spider Diagrams) "Mind Map" is a trademark of the Buzan Organization .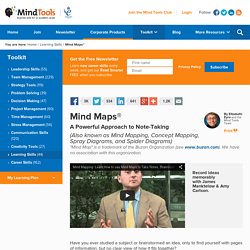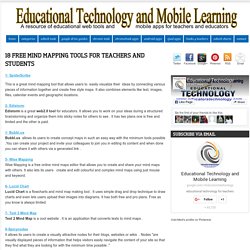 Mind mapping. concept mapping, or brainstorming are three different names with almost the same meaning : collecting,organizing , and representing ideas, tasks, words, or other items linked to and arranged around a central key word or idea into a mind map diagram .
Support
Download mindmapping software
Mind Maps/Thinking Maps/Graphic Organizers
Mindmapping articles and videos
Online Mindmapping software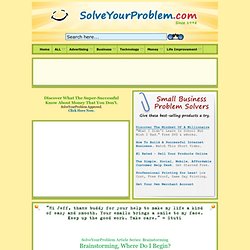 Brainstorming: Start Here
SolveYourProblem Article Series: Brainstorming Brainstorming, Where Do I Begin? Brainstorming: Start Here Brainstorming can be a powerful way to discover incredible new ideas and take your life and your business in incredible new directions.