How to do things
Make a Friendship Bracelet the Easy Way. Awesome milk trick!. - StumbleUpon. How to make gift bags from newspaper. When I bought something at a store recently, the clerk handed me my purchase in a bag made from a newspaper.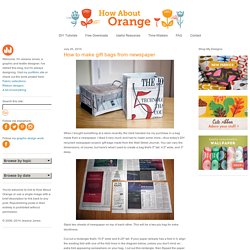 I liked it very much and had to make some more—thus today's DIY recycled newspaper project: gift bags made from the Wall Street Journal. You can vary the dimensions, of course, but here's what I used to create a bag that's 5" tall, 4.5" wide, and 3" deep. Stack two sheets of newspaper on top of each other. This will be a two-ply bag for extra sturdiness. Cut out a rectangle that's 15.5" wide and 8.25" tall. Office Supplies Blog » packaging templates from japan. I'm not sure how I discovered this awesome collection of packaging templates but I'm glad I did!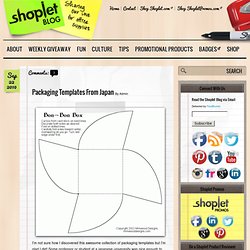 Some professor or student at a japanese univeresity was nice enough to share all their packaging templates with the world! These are a few of my favorites and you can see all of them on their website. Every situation is covered! You sell Bon Bons? 9 Cool Things to Do With Old Books & Written Word - StumbleUpon. Bibliophiles and bookworms, English majors and lovers of literature: is it possible to have too many books?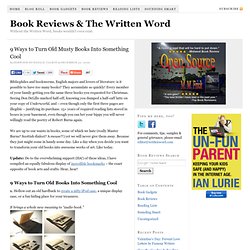 They accumulate so quickly! Every member of your family getting you the same three books you requested for Christmas. Seeing Don DeLillo marked half-off, knowing you dumped a half-caff latte on your copy of Underworld, and – even though only the first three pages are illegible – justifying its purchase. 15+ years of required reading lists stored in boxes in your basement, even though you can bet your bippy you will never willingly read the poetry of Robert Burns again. We are up to our waists in books, some of which we hate (really Master Burns? Scottish dialect? Recycled Magazine Page Nesting Bowls. I love recycling crafts, and finally had a chance to try making some bowls from recycled magazine pages.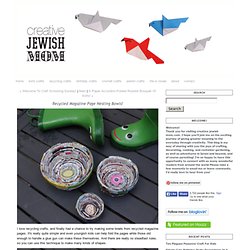 It's really quite simple and even youngish kids can help fold the pages while those old enough to handle a glue gun can make these themselves. And there are really no steadfast rules, so you can use this technique to make many kinds of shapes. And though I hesitate to mentions Passover cleaning, since it's still Purim in Jerusalem today, I thought I'd introduce this craft before some of you toss all the old magazines into the recycling bin! Crafting. Gifty things.
---